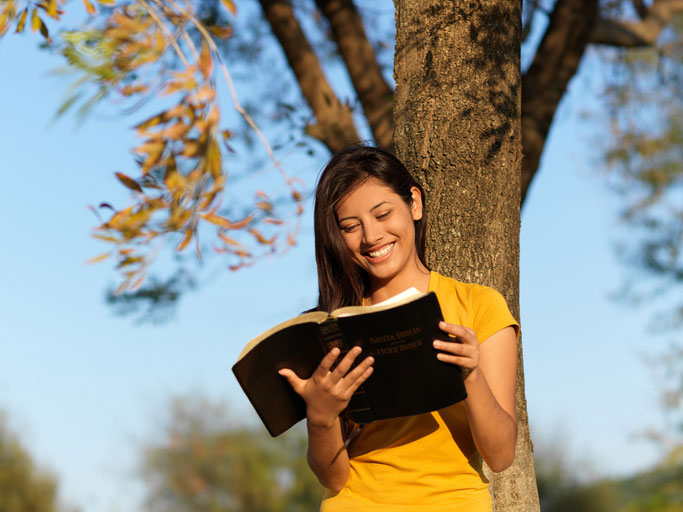 A Guide to Christian Universities
Not every Christian in search of higher education is looking for a college experience in the tradition of any one denomination. In fact, Many Christian leaders are observing what appears to be a growing trend of devout Christians raised in mainline Protestant households who choose later in life to worship outside of any specific denomination. Of course, many are embracing the modern trans-denominational evangelical movement, but many others simply consider themselves nondenominational. 
And it's easy to see why their numbers are growing. Christian churches that don't hold steadfastly to denominational strictures have developed a reputation for:
But where does this leave today's Christian college students when it comes time to tap into the benefits of a traditional Christian university education?
In a good place, as it turns out.
For these students, the whole broad spectrum of Christian higher education opens up. There are many Christian universities established in the Protestant tradition that have excellent reputations for academic excellence and spiritual support, while welcoming students of all denominations and offering a largely nondenominational Christian college experience. And all of them rest on the same strong foundations of knowledge and enlightenment as the Christian faith itself.
A Christian College Education Is an Opportunity To Nurture Both Spirit and Mind
God's answers, and God's plan, may be different for everyone. The important thing is understanding that there is a plan for you.
Since college is the place to go to figure out exactly what you will be doing in life, it's only natural that a Christian university will get you closer to understanding God's plan for you.
The college years are a time when young adults naturally come to grips with the nature of the world and themselves. For many young Christians, it represents the first time they begin earnestly looking for answers on their own. A university education provides resources, trusted mentors, and like-minded companions to help unpack your own thinking about the world, and about your place in it. Like a church, it offers a safe environment for those explorations, and a wealth of knowledge from which to draw guidance.
A Christian college, then, provides the best of both worlds. It gives you the spiritual support and discovery you need on your journey of faith, built into the education that gives you the secular knowledge and skills to function in the world. In the end, you emerge a more complete person, affirmed in your faith and more assured of the future ahead of you.
Why a Multi-Denominational Christian College Experience Can Be the Best Choice for Any Christian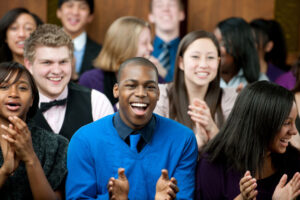 Christian faith isn't always a matter of strict doctrine. Many people feel moved by God's Word and called to service outside the framework of any specific branch of Christianity. And many denominations themselves are not parochial about worship.
In a sense, it's the ultimate destination of the journey began by Martin Luther and the other fathers of the Protestant Reformation… if the Bible is the inerrant Word of God and the Scripture the ultimate authority of God's message, then any congregation or individual of faith may interpret it.
It's a spirit that infuses evangelical Christianity but is not restricted to it exclusively. Other congregations find themselves split from larger denominations by their own interpretations or practices. They hold true to their inspired beliefs even apart from any larger organization. That, in a sense, is what faith is… trust in God's plan for you even in the face of human disagreement.
Exploring Higher Education at Christian Universities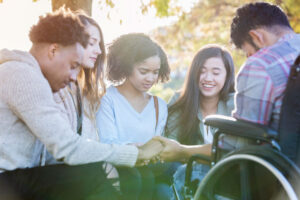 Just because some Christian universities embrace the tenets of more than one major denomination, that doesn't mean it's a free-for-all. The teachings of Jesus remain set in Scripture. And the historical thinking of generations of philosophers and theologians bears the consistent logic and insight that almost all Christians subscribe to.
Christian universities that foster a multi-denominational campus still lean into one of the major branches of modern Christian theological doctrine.
There's no guesswork involved in figuring out how these schools approach teaching the Gospel, however. Most Christian colleges post a very clear statement of beliefs, which outlines the tenets of faith they adhere to and teach.
How a Nonenominational Approach to Higher Education Represents the Ultimate Expression of American Christianity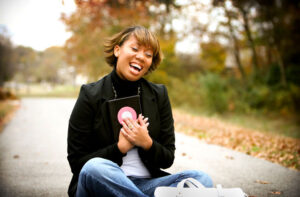 If there is a distinctively American kind of Christianity, it may be said to be non-conformity. Historically, God's followers who have come to our shores have often done so in search of the promise that they be left alone to praise God's glory in whatever way they believe. The guarantees of religious freedom enshrined in the Constitution have done much to shape the character of Christianity in the New World.
That continues even today.
Christian universities founded in the tradition of a particular faith often shift to more ecumenical approaches over time. The inclusiveness of evangelical ministries in the Reformed, Baptist, and Pentecostal traditions may mean that even schools that are explicitly affiliated with such churches are effectively open to students of all similar beliefs. Attending a college like Campbellsville University, which has historical ties to the Kentucky Baptist Convention, is still a great way for any Christian to launch their life and career.
Pursuing a Career in the Secular World With a Christian College Education
Although spiritual instruction and Biblically-sound principles infuse the curriculum at modern Christian colleges, such schools offer a wide range of degrees in secular fields. Journalism, marketing, graphic design, nursing… you can find a solid, practical course of instruction in any of them at a Christian university.
These degrees come with the kind of personalized instruction and high standards typical of private schools. Christian universities of all sorts produce graduates in a broad array of secular fields well outside the domain of Christian ministry. Graduates find their niche in diverse fields with employers that run the gamut from big tech companies to intergovernmental agencies to aerospace and defense outfits. Christian universities prepare students in all fields for the job market through a combination of faith, learning, and action.
It's no accident that employers snap up such graduates. At schools like West Point, Georgia's Point University, spiritual formation is integrated into every discipline. Bringing that faith to the workplace makes for more inspired, more committed, and more accomplished employees. 
Pursuing a Career in Ministry With a Christian College Education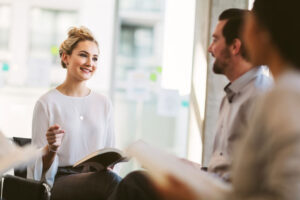 Christian degrees may no longer be the sole focus at today's Christian universities, but they remain an important part of the catalog. A Christian degree from a university that embraces all denominations is a natural fit for future pastors of nondenominational churches. And just as naturally, students who are headed for ordination in a particular denomination can just as well lay in a foundation that will prepare them for a life of service and devotion in any one of the many Reformed Christian traditions.
For students serious about a life in ministry, Christian universities are the only option. It's at these schools that they find the degree most often recognized as meeting the requirements for Christian leadership.
Campbellsville, for example, offers a Master of Divinity program that is both flexible and academically rigorous. With tracks in Biblical Studies, Pastoral Care & Chaplaincy, and Missions & Ministry Leadership, it delivers advanced knowledge in areas like: 
A Christian degree establishes a base of knowledge and skills that those called to the ministry can apply in a wide range of Christian careers, from missionary work to roles in vocational ministry church leadership.
How a Ministry-Focused Degree From a Christian University Prepares You for a Life of Service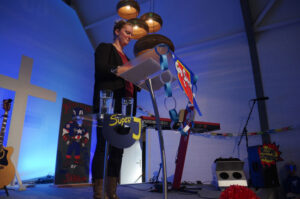 Even the most denominationally inclusive Christian universities will give you a very clear understanding of the perspectives and denominational roots from which their Scripturally-focused degree programs have grown. Naturally, you can expect this to add color and texture to the education they offer, even if it isn't exclusive to that denomination. 
Christian colleges that don't bring a strict denominational focus to the Christ-centered education they offer are a great choice for students planning to serve churches that don't have hard rules about pastors needing to attend a specific type of seminary. This makes them a perfect fit for many churches across the spectrum of denominations that identify as evangelical, as well as other churches that are part of contemporary Christian movements. It's also a great option for students interested in working with parachurch organizations that may not be closely affiliated with a particular denomination. Roles within those types of organizations can include:
A Christian degree without a strict denominational focus is also a solid option for anyone with an entrepreneurial calling. If starting your own faith-based organization or launching a mission or community outreach program is in the cards, you'll find both the flexibility and the support for that in programs that put Scriptural knowledge and evangelizing front and center.
Every church is responsible for setting their own standards for ordination and leadership. While larger denominations have detailed and structured processes for becoming ordained, nondenominational congregations can vary widely in their requirements.
Non-sectarian Christian churches are a diverse group. But although that means their leadership styles and processes are all different from one another, it also means they share some similar tendencies:
In many cases, you'll find that there are fewer formal requirements to becoming a pastor or minister in these churches. If your calling and faith lead you there, that may be what is most important.
But education is at the heart of the journey for most ordained pastors. It's not a role you can fill without the kind of scholastic and practical preparation that come with advanced studies:
So even if an advanced Christian degree isn't specifically required by your denomination, earning one at the right Christian university can still make you a better servant of the Lord.
At the end of the day, that is the responsibility you need to fulfill. The standards set by churches and elders are ultimately human ones, not divine. Only you can know what your calling is and what you must do to be true to it. You can be sure that the mentorship and study of Scripture and ministry you will find at the Christian university that's right for you can help you better understand that calling and give you the tools to follow it wholly and faithfully.