<!- mfunc search_box_body_empty -><!- /mfunc search_box_body_empty ->
A call to serve God is a unique thing for everyone who experiences it. Your inspiration and feelings won't be exactly the same as anyone else who is called to serve. Your precise path may be clear to you already or yet to be determined; you may come to it suddenly or only across the span of years.
A Complete Guide to Christian College Degrees
One thing you can't do with a calling is to turn your back on it. You know, deep inside, what your purpose is. But what you might not know right away is exactly how to achieve it.
<!- mfunc feat_school ->
Explore a Christian Ministry Degree – Request More Info Today!
A true calling demands your best effort.
In today's world, many of those callings will only be fulfilled through the achievement of a higher education. A Christian degree can prepare you for all sorts of paths to service:
Those are really only a handful of examples. The flexibility and dedication of will that are possible with a Christian college degree are powerful tools for service to God.
Just as important, the very process of earning a Christian degree can help you clarify your calling and undergo the transformation you must to achieve it. Surrounded by people of faith and experienced, passionate mentors, you will find guides to your service in college.
What Exactly Makes a Christian Degree? - Today's Christian Colleges Encourage Students to All Areas of Life as Ministry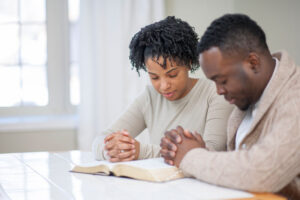 A Christian degree is one that embraces the precepts of Christianity and educates you with spiritual as well as practical purpose.
You can earn degrees in secular subjects at many private Christian colleges, but those are not Christian degrees.
A Christian degree goes directly to the heart of what it means to serve the Lord, through ministry, through knowledge, or through worship. They give you a focus on the roots of Christianity that are at the heart of service to the Lord.
Although there are many kinds of Christian degrees with many purposes, they all share a theme of service in faith.
So enrolling in school to earn a Christian degree could be the best way to find your calling even if it's not entirely clear to you yet. And along the way you will gain valuable skills and understanding that will benefit you in both personal and professional life as a Christian.
Christian Degrees Prepare You For Fulfillment, in Life and Career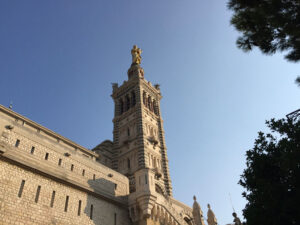 The whole idea of college is basically a Christian innovation in the first place.
The first Western universities were schools created entirely for the education of clergy. Monasteries and other church organizations had long represented the light of knowledge in Europe. A Christian leader might have been the only person in a parish who could read—they had to, in order to preach God's Word from the Bible.
So the big centers of education in medieval Europe, and later on the Harvards, the Cambridges, the University of Salamanca, were created to offer a Christian education.
Of course, a college degree today is very much a part of mainstream society. According to 2019 Census data, about 40 percent of Americans hold a bachelor's degree or higher. That's a trend that's been steadily climbing since the 1940s, and shows no signs of stopping soon.
But Christianity still looms large in education. According to the National Center for Education Statistics (NCES), more than 1.8 million students were enrolled at private religious schools in 2019. Christian degree programs go much further than a secular education, too. While you still get a strong schooling in technical skills and knowledge related to your major, Christian schools also devote time to your soul and spirit.
As you can see, it's a kind of holistic training that can benefit your personal satisfaction and spirituality at the same time it prepares you for a career in service.
Christian Degree Concentrations Offer Different Paths into Ministry
Even if you have been a devoted disciple of the Lord your entire life, you are bound to be surprised at the wide range of Christian degrees that are available. There are degrees for every kind of ministry, every sort of theological topic, and plenty of professional careers in and out of the church.
Although there are many kind of variations available, the most popular kinds of Christian degrees fall into these categories:
Pastoral and Christian Ministry - Ministry degrees are designed to prepare pastors for work with every population and at every level of service, from high leadership positions in megachurches to small-town, one-room parishes. They offer theological and spiritual preparation for the challenges of these roles, but also practical training in the basics—writing a sermon, organizing the church, recruitment, and more. There are many specialized degrees in this area, including:
Christian and pastoral leadership
Spiritual formation
Evangelism and discipleship
Youth Ministry - Youth ministry is really another kind of pastoral ministry, but it deserves its own place in degree programs because of its differences and its importance. Providing spiritual instruction to teens is among the most important charges of the ministry. It's also one of the most challenging, as teens are often questioning and unreceptive to traditional Christian messages. These degrees offer both hands-on experience in the field and training in techniques to shepherd the next generation to salvation.
Bible Studies - A careful focus on the Word will always be important for the wisdom and direction that comes from the writings of the prophets. Biblical studies degrees engage with the Scripture directly and in great detail, drawing from thousands of years of scholarship as well as original thinking in the field. These degrees also offer new insights for modern applications of Scripture as culture evolves around it.
Religious/Christian Studies
-
The mysteries of Christianity and of religion in general provoke many questions. Degrees in religious or Christian studies explore those mysteries as well as help to define discipleship and what it means to live a life in Christ.
Theology - Theological studies offer a more general exploration of religion and spiritual mysteries. While they may focus on Christianity, they also bring in both major and minor belief systems of other religions as a point of comparison. They use both psychology and history to discover the fundamental truths of belief and worship in society. If biblical studies focuses primarily on the biblical text itself, a degree in theology zooms out slightly and looks at the structures of beliefs formed by our interactions with the text as well as our own philosophical frameworks. A degree in theology involves a broad range of disciplines as you gather insights from thousands of years of reflection and attempt to form coherent systems of belief.
Divinity
-
Divinity degrees are highly specialized courses of instruction designed for one purpose: to prepare pastors for ordination in their denomination. These are almost exclusively offered at the master's degree level, and are longer and more intensive than other master's programs. As the first professional degree for the ministry, they are a key Christian degree.
Missions - Missionary work takes the Word of God to people and populations who have not yet heard the good news. Those can be down the street or around the world, but in both cases, special skills and techniques are required for success. These degrees train you in missionary work that will make a difference in lives wherever you go.
Counseling - Of course, it's possible to get a counseling degree from a secular college. However, Christian colleges are increasingly offering counseling degrees which combine the best of modern psychology with Scripture's deep insights into our fundamental human needs. In so doing, these degrees prepare Christian counselors to offer holistic spiritual and mental healing.
Biblical Languages - Scripture for most Americans is something to be studied in their native language. But it was written in ancient languages like Greek and Hebrew, and the importance of accurate translation and interpretation are key to understanding God's Word. Studying these ancient languages continues to be an area where Christians can better understand their mission and beliefs.
Worship Arts - Arts and music have long been important ways of expressing praise and worshiping His glory. Degrees in worship arts revolve around the ways in which music can be used in ministry. Artists improve their skills and producers and directors develop expertise in technical and evangelical uses of music in worship arts degree programs.
Christian Apologetics - Apologetics has nothing to do with apologizing for Christianity. It has everything to do with providing logical arguments, supported by the best evidence, to support a belief in God and Christ. Apologetics degrees are specialized studies in building and articulating strong arguments to justify Christian beliefs both inside and outside the church.
Because many of these subject areas are closely related, you'll find plenty of Christian degrees with a major in one, but offering concentrations in others. For example, it's very common to find divinity degrees that offer concentrations in mission work, or pastoral studies degrees with specializations in worship arts.
By putting together compatible courses of study, you can tailor your Christian degree to exactly the right emphasis to match your calling.
<!- mfunc feat_school ->
Explore a Christian Ministry Degree – Request More Info Today!