<!- mfunc search_box_body_empty -><!- /mfunc search_box_body_empty ->
The search for knowledge and wisdom is a deep-rooted part of the spiritual impulse. It's a path that is entwined with the history of Christianity, the promise of enlightenment through faith. John tells us that the Spirit will guide us into all the truth, and show us things to come.
Human beings are learning creatures, designed by Him from birth to take in and absorb and apply new information all the time. As you've taken the path to the ministry, you have gone through a great deal of learning, both formally in bachelor's and master's programs, and in a practical sense, by applying your training in your evangelizing and ministry work and learning on the job.
<!- mfunc feat_school ->
Explore a Christian Ministry Degree – Request More Info Today!
But the process of acquiring knowledge is ongoing. And although everyone will continue that course of practical learning throughout their lives, some ministers and theologians have a thirst for structured, formal education that they can slake only through the highest level of education in the ministry: the doctor of ministry.
These advanced studies in religion and ministry aren't for everyone. A doctor of ministry degree can take anywhere from three to five years to complete. Many of those years of study will push you to think and research more deeply than you ever have before. It's also a degree that you won't earn without devoting years to the ministry and your education before even enrolling. Doctoral programs don't just accept anyone who shows up on the doorstep. Your qualifications to enroll will demand you have shown strong faith and real effort in the ministry.
But if you are among those who feel your calling to show His glory lies in exploring the mysteries and learning to explain them, there's no better option that a doctor of ministry degree.
Doctoral Level Christian Programs Can Be Purely Academic or Offer Professional Preparation
As with other kinds of religious and pastoral studies, you will find a wide variety of degrees waiting for you at the doctoral level of study. And, as happens at the master's level, you'll find two different branches of degrees:
Academic - Academic studies of ministry and theology are aimed toward research and the pursuit of knowledge. These doctoral programs prepare you for serious contemplation and focus on the theoretical and analytical nature of religion. They may focus on Christianity or provide a broad scope of comparative religious studies to help compare and contrast His teachings with other traditions. In some cases, they may even be secular degrees, taught from a perspective of pure analysis rather than being rooted in the Divine. They are most often offered as Doctor of Philosophy, or PhD degree. You can find them with titles such as:
Professional - Professional degrees aim to help you perfect the kind of day-to-day practical ministerial skills you are called upon to exercise as a pastor or other church leader. Although these programs have plenty of hardcore academic theological studies, they focus on translating your better knowledge and understanding of Christianity and Scripture into improved service in your ministry. These types of degrees are exemplified by the DMin, or Doctor of Ministry, although they may go by other names including:
There are no real restrictions on how you can use the advanced training you receive in these degree programs, however. There are plenty of DMin graduates who eventually go on to teach high-level seminary courses; there are many PhD holders who serve with exalted distinction as senior pastors and bishops.
The focus you choose isn't a restriction on your future prospects, but an indicator of your interests and your goals for spiritual growth through doctoral studies.
Almost all studies of religion at the doctoral level are highly focused. Even where degrees themselves do not come with a specific concentration, it's in the nature of doctoral study that you select for yourself a relatively narrow subject area. Many programs will have a dissertation requirement or capstone project that demands a strong and original focus to your studies.
Why the Doctor of Divinity Degree isn't the Natural Succession to a Master of Divinity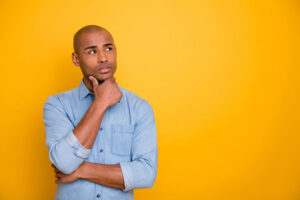 Doctoral degrees in divinity seem like they should be the next logical step on the academic path after earning a master of divinity. In the United Kingdom, that's exactly how it works—Doctors of Divinity, or DDivs, are ranked first in precedence and standing, higher at the University of Oxford and University of Cambridge than any other doctoral graduate.
But the story in the United States is a bit different. Most legitimate universities here reserve the Doctor of Divinity as an honorary degree, awarded to ministers and church leaders who have distinguished themselves in practice rather than through academic study. Martin Luther King, Jr., received honorary DDivs from four different universities, and Doctor Billy Graham received that title through an honorary DDiv from The King's College.
Unfortunately, that lack of connection between academic standing and degree title opened the floodgates to many non-accredited institutions. Today, almost any church-related institution can offer a Doctor of Divinity to anyone at all. And many do so for nothing more than an online payment. Genuine scholars in divinity and religious studies today pursue Doctor of Ministry degrees or PhDs in Christian studies.
You will also find DMin programs that are aimed at students coming from various backgrounds and with different kinds of preparation. Some schools either require or assume that applicants hold a Master of Divinity degree. In other cases, though, colleges may offer different tracks that you can pursue if you happen to have earned a master's in a different field. Those programs usually include additional coursework to fill in the gaps you might have missed with a degree from a slightly different field.
<!- mfunc feat_school ->
Explore a Christian Ministry Degree – Request More Info Today!
Christian Doctorate Curriculum Options Let You Tailor Your Studies to Fit Your Interests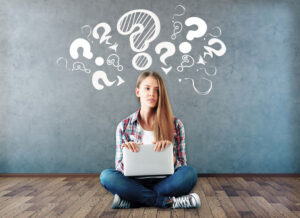 Mostly doctoral programs only require around 40 to 60 credits of coursework. Although you'll spend years working through this challenging, advanced course of study, it's a challenge of depth, not breadth. So you will have relatively few different subjects to drill down into.
That makes picking those courses particularly important—you don't get to write off one bad class at this level. All of your courses will count.
But that's also why doctoral studies offer an enormous amount of flexibility in what exactly you will study. As a student at this level, you will be just as responsible for designing your course of study as your professors will. Learning at the doctoral level is as much of a collaboration with mentors and scholars as it is being lectured by professors.
Depending on your program, doctoral studies usually have a handful of required courses with specific designed curriculum. But half or more of your credits will probably be in seminar-style courses, where you will actively engage in dialog and exploration with professors in matters that you are most interested in.
Doctoral studies don't have a set template for coursework in the way that bachelor's or master's in divinity have. Instead, you will study the subjects that are most relevant to the focus of your degree. But those can be in any of the most common areas of study in ministry programs:
…and many more. But even within those subjects, you'll have plenty of options for customizing your course of study to match your goal: your doctoral dissertation or capstone project.
The Doctoral Dissertation or Capstone Project is the Main Focus of a Christian Doctorate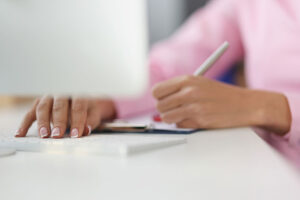 As much as half of the time spent in a typical doctoral program may be taken up in designing, researching, writing, and defending your doctoral dissertation. This is a significant piece of academic writing that defines your degree, and will be used to evaluate you by other scholars and ministries that considering hiring you. It will involve original research and the expression of thoughts and theories that you have come up with and develop evidence to support.
Dissertations are the traditional final project of an academic doctoral program, but in professional doctorates, they may be replaced with a capstone project. A capstone project also usually involves some serious research and writing, but they are designed to allow a more practical and less theoretical expression of your skills. The idea behind professional programs is to enhance your practice, rather than theory. So there isn't the same emphasis on originality of thought.
Instead, a capstone project may require a combination of practical efforts in ministry work, such as organizing outreach for individuals with Autism Spectrum Disorder and their families in a nearby parish, with reflection and commentary on those efforts. It's an integrative process that is designed to bring together everything you have learned and researched through the course of the program, and to allow you to reflect on that learning and improve the state of ministry overall.
A traditional dissertation is a hefty piece of academic writing. They are expected to be carefully research, closely reasoned, and expertly written. You can expect them to hit anywhere between 100 and 140 pages in length.
To ensure the quality and worth of that dissertation, you'll present and defend it in front of a dissertation committee. These committees are formed from both faculty with advanced knowledge in the subject and sometimes other outside experts. They critically review your work and challenge any assumptions or unsupported assertions, allowing you to polish your work to the highest level of quality. The work will represent the culmination of your studies and advance the state of knowledge and philosophy in the field—it has to be good.
You can find both DMin and PhD programs that offer either or both option for your final project.
It Gets Easier To Pick Out the Right School for Your Ministry Studies at the Doctoral Level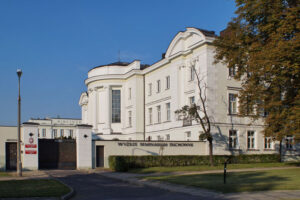 By the time you start thinking about a doctoral degree, you're already an old hand when it comes to picking colleges or universities. You have an undergraduate and a graduate degree from colleges or seminaries under your belt already. You know what parts of those experiences worked for you or not, and what qualities you benefited from with your instructors and the education you received.
So you already have all the tools you need to pick the right school for a doctor of ministry degree:
You know to look for accreditation from ATS (Association of Theological Schools) or ABHE (Association for Biblical Higher Education), the two accrediting bodies for theology programs that are recognized by both CHEA (Council for Higher Education Accreditation) and the Department of Education.
You probably already thought about the advantages of online ministry programs:
You know that finding the right instructors can be key to your learning experience—compassionate, interested, and experienced professors with both academic accomplishment and practical skills in ministry who have the right knack for transferring their knowledge and inspiring your studies.
You understand that matching your program with your denomination can be important for ensuring you have the right doctrinal focus in your studies.
You know that a school that offers the right concentrations for your interests is a big deal for finding the research resources and instructor expertise to build your knowledge is readily available.
But finding the right school is only part of the process of getting into the right doctoral program for your needs. Getting in is the next challenge!
<!- mfunc feat_school ->
Explore a Christian Ministry Degree – Request More Info Today!
Applying to a Christian Doctoral Program is Your First Hurdle to Clear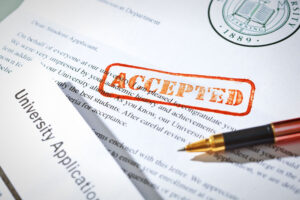 These degrees offer serious studies in the most serious of subjects. Programs are usually small, with students in the dozens, which means there aren't a lot of openings in the first place. Colleges devote a lot of resources to these students, both for research purposes and in terms of one-on-one time with some of the best professors. There's a big reputational stake in doctoral graduates—they represent the best of what a university has to offer.
So schools that offer them are usually very selective when it comes to accepting applicants.
Getting into a doctoral program in ministry can be almost as difficult as completing one.
To qualify for enrollment, most schools require, at a minimum:
Most doctoral programs also look for your own self-knowledge and expressions of faith. By the time you advance to this level of study, it's expected that you already will be able to perform ministerial functions such as:
If the standards seems high, that's only a good thing for you as an applicant. If you are accepted, it means you have reached the point where you are capable of absorbing and extending the knowledge of ministry that you will study. And it also means you will be doing so with a cohort of fellow students who are just as competent and capable of both pushing and supporting you through your studies.
The Cost of a Christian Doctorate is Hefty, But So Are Resources To Help Cover Them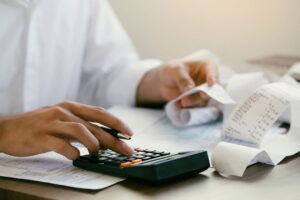 Another obstacle for many prospective doctoral students in the ministry is the cost of the program. Having already gone through and paid for a master's degree, you are probably bracing yourself for the price tag on a doctorate already.
The National Center for Education Statistics (NCES) only tracks tuition rates for graduate studies generally—there's no separate calculations for doctoral versus master's programs. But most colleges do charge the same per-credit tuition for both.
On that basis, the average is about $19,792 per year in tuition and fees for full-time graduate studies.
You might actually find a program that is close to that if you are looking at PhD programs in religious studies taught from secular perspectives at a public school program. But if you are studying theology or ministry at a private university, it means accounting for private school costs. The annual average for those institutions is $26,500 per year.
The typical cost of a four-year doctoral program in ministry or theology will run to more than $100,000 according to NCES data.
But on the plus side, you also have a pretty good idea of the ways you might pay for your doctorate, too.
At this level of studies, it's quite common to look for scholarship grants from either the school you will attend or from your current employer. Many churches and other ministry organizations are happy to help cover the costs of advanced education for their ministers.
As at the master's level, student loans are also always available to help cover costs. And you already probably understand the risks and rewards from dealing with either federal or private lenders, which are roughly the same for any graduate-level studies.
The Path Your Doctorate Leads You Down Is One You Forge With God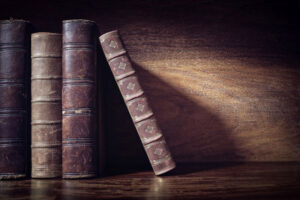 What you choose to do with a doctoral degree in ministry will be between you and God's plan for your life. Because it's a kind of degree that can be highly tailored to your interests and objectives, you can use it to accelerate your ministry career in a specific direction or shift to a new path entirely.
Because of the commitment and cost, doctoral programs are usually pursued by people who are already deeply involved in their calling. By the time you get to the point where you are contemplating a doctor of ministry program, you should already have experience in the ministry or evangelism. So the odds are good that you know exactly what you want to do with that additional education.
Probably the biggest and most common application of doctoral studies in any field is for purely academic purposes. Someone needs to know enough to teach the master's; those are ministers who hold PhDs in the field.
And despite its ancient heritage and traditions, ministry continues to be a place where culture and context drive new understandings and interpretations of the inerrant Word of God. Much of the philosophy and reasoning that underlies modern church doctrine comes from the people who have spent the most time learning and considering Scripture and ethics—doctors of ministry.
Of course, there is also a constant need for evangelical work and hands-on Christian ministry. The practical nature of the DMin is designed to help pastors already doing that work to do it even better.
The unique nature of every single doctoral degree means that once you earn one, you will have a unique set of skills and talent to offer in His service. Like the hairs on our heads, these are numberless, but He has numbered them, and will guide you where you are meant to be.
<!- mfunc feat_school ->
Explore a Christian Ministry Degree – Request More Info Today!