<!- mfunc search_box_body_empty -><!- /mfunc search_box_body_empty ->
With the pressures that today's teens experience in school, peer relationships, standards set by social media, and a host of other challenges—young adults today need guidance, perhaps more so than ever in history.  
It goes without saying that in many ways, adolescents and teens are growing up faster than ever before. They need the tools to navigate our evolving society, and parents can use all the support they can get too. If there ever was a time to serve youth and young adults in their relationship with Christ, it's now.
What is the Difference Between Children's, Youth and Young Adult Ministry?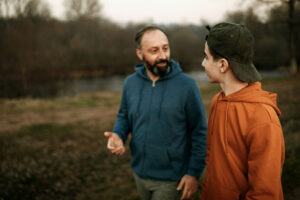 Pastors working in youth and young adult ministry have the tools to positively influence the emotional and spiritual development of adolescents, teens and young adults. These days, most churches hold children's ministry separate from youth ministry. Because of the style and content of the material covered in youth ministry, most churches elect to minister to early adolescents in the children's group, while reserving a separate group only for teens and young adults. The cut-off between early and late adolescence is ultimately up to the church community and senior pastor to decide, but the general rule is that upon entering high school, kids graduate up to the youth group.
<!- mfunc feat_school ->
Explore a Christian Ministry Degree – Request More Info Today!
Youth and young adult pastors frame Biblical teachings in a way that meets the needs of a younger, but maturing audience. Through a unique combination of theology and development psychology, youth and young adult pastors provide support to both individuals, groups, and families as they grow and learn. They use their knowledge of the Gospel to provide guidance and a framework for young people and their parents as they navigate their spiritual and emotional life decisions at this critical stage of development.
Under the leadership of a pastor, youth pastors coordinate experiences, educational programs, and activities. Youth pastors may also work in private Christian schools, provide guidance and support to Christian-led non-profit organizations, or work as leaders and activists within youth ministry organizations.
In some churches, young adult ministry can refer to working with college-aged young adults and young professionals. These are people in their early twenties and thirties, and they are a diverse audience.
Young adult pastors are teaching and discussing gospel with singles, young married couples, members of the LGBTQ+ community, people of all races and nationalities, English language learners, and young people from diverse socioeconomic backgrounds. They're working with educators, parents, students and community groups. And they're doing it all in an effort to unite diverse groups of people under a common faith in Christ.
Youth and young adult pastors provide young people and their parents with the knowledge and tools to make decisions that align with their spiritual well-being. They are approachable, kind, compassionate, and patient as they mentor the young. They understand the role that they play in young adults' lives, and they take that role seriously—while maintaining their sense of approachability and compassion for an audience of diverse needs.
Youth Ministry Job Description: What Does a Youth and Young Adult Pastor Do?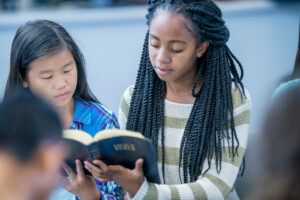 Many youth and young adult pastors work under a lead pastor as they carry out the mission of the church. They may be teaching, preaching, organizing youth groups, and mentoring young people as they become more involved in the church.
When you become a youth pastor, you will lead volunteer groups, which requires leadership and organizational skills. You will work closely with teams, including your pastor and other stakeholders, to advance the mission of the church.
Youth and young pastors may also take on special projects. Think conferences, campaigns, and missions geared specifically to youth and young adults. As part of these special projects, you will also implement efforts to increase youth engagement and sustain the church and the Christian faith for generations to come. In some settings, you may also provide biblical counseling to those who seek it, and you may provide guidance to ministries on college and university campuses.
Youth and YA pastors are also key points of contact for parents and guardians who want to instill Christian virtues in their children. You may coordinate outreach efforts for parents in the community. You may lead group sessions, where they council parents who are looking for guidance. The goal is to show others how the word of God can positively influence their family's overall well-being.
When you become a youth and young adult pastor, you will motivate pre-teens, teens, and young adults to serve Christ within their communities and throughout the world.
Getting Involved in Youth Ministry - How to Become a Youth and Young Adult Pastor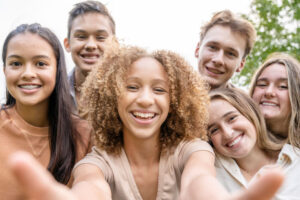 It's worth mentioning that many youth and young adult ministry jobs now require a minimum of a bachelor's degree. Learning more and earning credentials will make you a more desirable candidate. More education will also prepare you to work with some of the most vulnerable audiences—a responsibility that should not be taken lightly.
Step 1. Earn a Degree in Christian Ministry or a Related Field
Earning a bachelor's degree in Christian Ministry or a related field is your first step to making a difference as a young adult and youth pastor. Earning your bachelor's will also provide you with the tools for reading, interpreting, and applying the Bible in a variety of contexts and situations. These skills will be necessary if and when you go on to earn your Master of Divinity (MDiv).
When it comes to undergraduate college majors, you've got a few options. Degree programs include, but are not limited to:  
You will take courses that teach you how to read the Bible closely. These courses will also provide you with historical context for reading the Bible, which will only enrich your own understanding of the Christian faith—and help you share that understanding with the world.
While all of the above degrees will give you a solid foundational knowledge of biblical contexts, you can also expect those associated with leadership and ministries to prepare you for a career of service. You will validate your role as a pastor by learning the fundamentals of leading others in their journey to the Christian faith.
More specifically, those who take courses about youth and family ministries will be best equipped to serve young adults. You'll take classes that directly pertain to serving the young. Courses like Introduction to Educational Ministries will teach you how to apply and theories of learning as you spread the word of God and faith in Christ.
Here are just a few more courses you take while earning a BS in Christian Ministries or a BS in Youth and Family Ministries:
…and many more!
In majors related specifically to ministries and leadership, you may also be required to complete a ministry practicum. In your final year, you'll spend a semester gaining real-life experience under the mentorship of a practicing pastor or pastor. This will give you the experience necessary to succeed as you step into your full-time role as a young adult and youth pastor.
Youth and young adult pastors are also expected to hold discussions with those that they are serving. That's perhaps the most challenging—albeit rewarding—part of spreading Christianity. How do you reach the young with the word of God? By providing them the time and the space to safely and openly discuss their relationships with Him.
Taking these courses will prepare you to do so. You will engage in rigorous discussions with classmates—even if you are taking an exclusively online program—which will prepare you as you apply biblical virtues to real-life situations.
Step 2. Look for Jobs in Youth Ministry and Gain Experience Working with Adolescents, Teens and Young Adults
Now that you've earned a bachelor's, it's time to start guiding the young as they grow in their relationship with Christ.
Searching for jobs in youth and young adult ministry isn't difficult. A simple search for "youth ministry" jobs on Indeed rendered 412 results, all in a variety of locations. Some of the more common duties include, but are not limited to:
Create and organize ministry programs that reach middle and high school-aged youth and instill in them the value and virtues of Jesus Christ.
Meet with and report to the Senior Pastor; coordinate with Administration Team to ensure ministry program's alignment to church's mission.
Provide patient, compassionate guidance to pre-teens, teens, and young adults as they navigate the challenges of life.
Maintain ongoing engagement and communication by means of newsletters and social media. Connect with families and youth weekly.
Respond to the needs of youth as well as their parents and families; ensure that youth and young adult interests are considered when carrying out church activities.
Help create, implement, and sustain a comprehensive growth strategy that encompasses middle, high school, and young adult ministries.
Continue to grow, learn, and develop by advancing your education; attend conferences, read and find new resources, and exchange ideas with others.
Model a commitment to prayer, to Jesus Christ as your Lord and Savior, and to the Gospel; recognize the responsibility that you have as a mentor and role-model and act in accordance with your commitment to God.
To find jobs in youth and young adult ministry, you may also want to access your network of churches and faith-based organizations that are looking to spread the word of Christ to the young. Here are just a few examples:  
Youth Apostles in McLean, VA, where you can serve as a member of the staff or as a volunteer while building relationships that "foster the spiritual growth of young people and contribute to the life of the parish."
The United States Conference of Catholic Bishops, which offers a National Pastoral Framework on Youth and Young Adults
YAYAM (Youth and Young Adult Ministries), a division of the Family Federation for World Peace and Unification USA, whose mission is to "bring all of God's children back into the arms of their heavenly parent."
The National Network of Youth Ministries, a coalition of young pastors, dedicated to helping you "step out and work alongside youth leaders and other caring adults locally - empowered by national connections to reach and equip young people for Jesus Christ."
In most youth and young adult ministry jobs, you will work under the leadership of a pastor, and you may also be working on a large team, depending on the size of the church. Although your focus will be youth and young adult ministries, as a working member of the church, you will become a pillar of learning about and commitment to God in your community.
As Doug Fields, a ministry-leader for over 35 years, writes in Purpose Driven Youth Ministry: "The students in your youth ministry don't need your clever ideas and great programming skills. They need a living model—a man or woman of God who is passionate about his or her faith."
Step 3. Earn a Master of Divinity or Similar Degree and Build on Your Experience on Your Way to Becoming a Senior Youth Pastor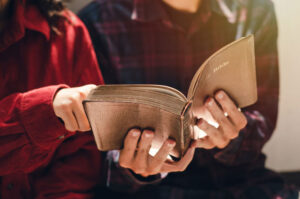 An advanced education only advances your impact. Learning more about the Bible, about Scripture, biblical contexts, and how to teach the word of God will only enhance your ability to connect with youth and young adults.
Church leaders and pastors looking to advance their learning often pursue a Master of Divinity (MDiv) as their next step. When you earn your MDiv, you will delve further into your study of the Bible, immersing yourself in both the emotional, spiritual, and academic applications of Scripture.
These more advanced Biblical studies will help you reach an even wider audience as a youth and young adult pastor. Given the diversity of your audience, attaining more knowledge about the Bible will only help you appreciate and reach various perspectives.
The plus side? Many MDiv programs are fully online. You won't have to take a hiatus from serving the youth who rely on your guidance and support as they navigate today's challenges. You'll be able to study for your master's and gain new knowledge that will only improve your teachings and mentorship of others.
The other perk of earning your MDiv is that it prepares you for even more opportunities within the church. After you work with youth and young adults, you may find that you want to step into a greater leadership role within your service to Christ. You may even aspire to plant your own church one day and mentoring other youth and young adult pastors in the process. The MDiv will get you there—and allow you to have a lasting impact on the communities that you serve.
2020 US Bureau of Labor Statistics salary figures and job market trends for Religious Workers, Church Directors, and Clergy based on state data, not school-specific information. Conditions in your area may vary. Data accessed February 2022.