<!- mfunc search_box_body_empty -><!- /mfunc search_box_body_empty ->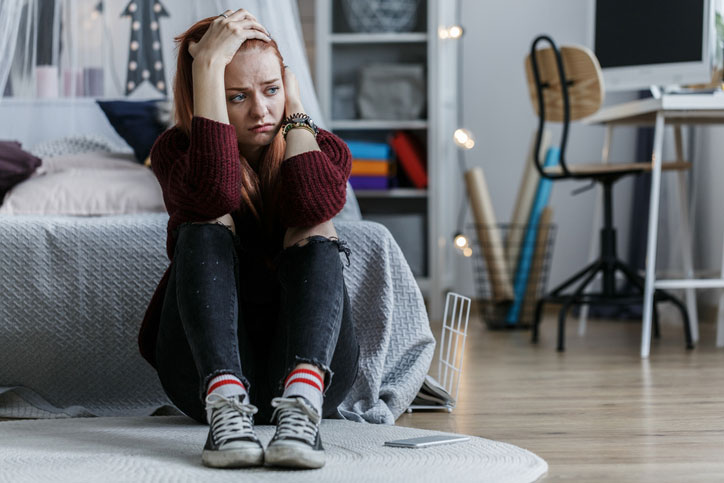 According to the National Alliance on Mental Illness (NAMI), each year, 1 out of every 6 young people in the United States between the ages of 6 and 17 experience some sort of mental health crisis. Half of all life-time mental illnesses begin by age 14, and 75% by the age of 24.
Needless to say, mental illness is a growing problem among our young people.
Alcohol, marijuana, and opioid use are at an all-time high. Even aside from the compounding mental health problems that come with substance abuse, the fact alone that so many teens are turning to drugs and alcohol tells the story of a generation in crisis.
<!- mfunc feat_school ->
Explore a Christian Ministry Degree – Request More Info Today!
The youth of America need guidance and support as they navigate the turbulent waters of adolescence and the challenges of transitioning to adulthood in the modern world. And for many of these young people and their families, that means looking to the Bible for wisdom and opening their hearts to Christ.
Committing your life to a job in youth crisis ministry is an effective, meaningful way to reach the young who are suffering—the young who are looking to Jesus Christ as a savior and source of strength, especially during times of personal and family crises.  
Career Guide to Becoming a Youth Crisis Minister
What is Youth Crisis Ministry?
Young people who may not be receiving the guidance they need are more susceptible to self-destructive behavior and decisions that have the potential to have lasting effects that could haunt them the rest of their lives. Becoming a youth crisis pastor will allow you the opportunity to give them God's word, and to teach them about Christ in a way that meets them where they are.
As a youth crisis pastor, you will use a combination of development psychology, counseling, social work, cognitive psychology, and mentorship to reach your audience.
Make no mistake, though—youth crisis pastors are not professional counselors. Your focus is to spread the word of Christ and help troubled youth find their way back to Him.
You will come to learn about adolescent brain development as well as communication skills, using the Bible as your guidebook. You will advocate for the vulnerable, potentially working with juvenile delinquents who are statistically more vulnerable to mental and physical health disorders later on in life. You will embody a life of service to others and become an agent of support and change in your community.
The bulk of your job as a youth crisis pastor will be to use your knowledge of scripture and the Bible to refine how you guide young adults through challenges. You will be working to educate teens about the power of God at the exact moment they are navigating the most serious challenges they have likely ever faced in their young lives— substance abuse and opioid addiction, PTSD, depression and anxiety.
You will be their point of contact as they find their way back to this essential truth: that Christ is alive in them, and that they may look to Him to build strength and find their way back to themselves when they stray.
What Does a Youth Crisis Pastor Do?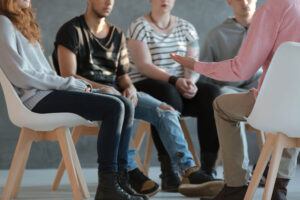 A youth crisis pastor leads others as they build their relationship with God, with scripture, and with Jesus Christ. They provide guidance and support for those navigating a wide range of obstacles. These include, but are not limited to:  
Not only are you working with those who have experienced trauma: you are working specifically with young people navigating their way back to God as they recover and rebuild. Your audience could include children as young as 10, all the way up to young adults in their twenties.
As a youth crisis pastor, you will be a responsible role model for those who need it the most. You will need to be solid in your faith when youth are straying from God's word. You will need to exhibit maturity and grace. You will be a sense of consistency and stability for those who are struggling the most—and you will certainly lead a life and career of purpose.
Youth crisis pastors are also leaders. You may be organizing and guiding a team of less-experienced pastors or counselors—or even volunteers. You also may be the only clergyman in your church working specifically with youth who face such unique challenges. You will have to be independent as you take on such a responsibility, but also willing to use your network.
A youth crisis pastor may also coordinate with your lead pastors, fellow youth pastors, mental health counselors, juvenile delinquency officers, truancy officers, and parole officers.
You will be an additional source of support for teens and young adults in crisis. As a youth crisis pastor, you will provide the space for them to build their relationship with God as they recover and find their way back to themselves.
Meet Mark and Jan Gregston, Founders of Heartlight Boarding School
Mark and Jan Gregston are dedicated to helping struggling teens and their families find their way to God's wisdom.
Mark's decades-long career in Christian ministry began in Tulsa, Oklahoma. He and his wife began working as Young Life Leaders when they were just 19 years old. They developed their passion for uniting struggling teens with the Bible and with Christ, and throughout college, they continued to share God's word with young people who needed it most.
After serving in the First Methodist Church in Oklahoma, Mark became the Area Director of Young Life at the Kanakuk Kamp in Missouri, where he gained experience as a leader in youth crisis ministry.
In 1988, he and Jan moved to Hallsville, Texas to start their own venture called Heartlight Ministries.
At Heartlight, Mark and Jan host seminars, retreats, and conferences for teens and their parents. Through storytelling and sharing the virtues of the Bible and of Christ, Mark is able to guide struggling teens through turbulent years. He also uses his knowledge of scripture to give parents practical advice and to unite families under the grace and light of God.
With 32 years in operation, Heartlight "has become one of the country's finest residential counseling centers and boarding school for struggling teens." Heartlight is a learning and development hub for parents and teens looking to strengthen their relationship with God and use His guidance and grace to overcome unique challenges. Mark and Jan continue to live on the Heartlight campus and lead workshops and retreats, acting as dedicated leaders in youth crisis ministry. Mark has authored several books on the subject and continues to give podcasts and lectures on youth crisis ministry.
How to Become a Youth Crisis Pastor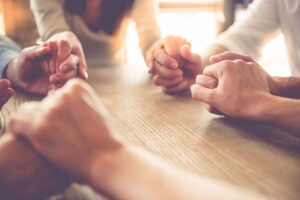 To be clear, youth crisis pastors are not a therapists, psychiatrists, or certified addiction specialists. To become a youth crisis pastor, you will not need to earn the same credentials as those professionals.
But you will need to gain enough background in these issues that you can meet the needs of those who you are serving. Your other objective is to learn how to read and interpret scripture. Consider the Bible and the church your toolbox for serving youth in crisis. The Bible can provide guidance and support for youth who are experiencing mental, emotional, and oftentimes even physical turmoil.
So how do you begin to prepare for a job in youth crisis ministry? First, start learning.
Step 1. Earn a Degree in Christian Ministry or a Related Field
Your first step to being a youth crisis pastor is to earn a bachelor's degree in Christian ministry or a related field.
Here are just some of the degree programs that you can choose from:   
Any of these majors can serve as foundational degrees for a career in general Christian ministry. They all deliver a curriculum that will provide important historical context for understanding the Bible, which will only enrich your own understanding of the Christian faith—and help you share that understanding with the world. You will learn ways of communicating the Christian faith to diverse audiences with specific needs.
But, of course, a major related to youth and family ministries is the most targeted preparation you can get for this career path. In addition to foundational Christian coursework, a bachelor's in marriage and family ministry or youth and family ministries will also cover:
…and a host of other options.
In many of these courses, you will participate in rigorous discussions with classmates, which will prepare you as you apply biblical virtues to real-life situations. You will also brainstorm ways that the Bible and Christian principles can provide guidance and comfort to those you are serving.
You will also learn specifically how to facilitate conversations about Christ and the Bible with young people who are navigating turmoil. You will come to understand how people come to their own religious understandings and build their relationship with scripture.
Some programs may also require that you complete a practicum experience. Under the guidance of a supervisor from the college as well as a lead pastor, you may be able to practice youth crisis ministry at a local church, youth crisis center, rehabilitation center, or even prison.
Overall, your educational experience will teach you how to communicate with honesty and integrity. You will learn to ask questions that guide people to their own understanding of Christ's leadership and God's love.
Step 2. Explore Youth Ministry Jobs by Volunteering in Places where Mental Health and Substance Abuse Counseling Services are Provided
A job in youth crisis ministry can take you anywhere. Many of the jobs in youth crisis ministry are available in churches, but many are open in rehabilitation centers and special retreat facilities for adolescents who are struggling.
Of course, working as a mental health and substance abuse counselor in any capacity requires a state license, and often an advanced degree in social work or counseling, but volunteer and support staff opportunities within your church and with Christian youth programs are always available.
A few examples of where you might find these kinds of opportunities include:
Teams of volunteers and support staff at these types of organizations work to advance the mission of the organization and bring teens to Christ.
Duties and responsibilities will vary depending on your setting.
As you navigate the challenges of youth crisis ministry, you will continue to learn and develop in the practice. There are many resources and organizations out there to support you and other youth crisis pastors around the country.
Here are just a few:
Step 3. Make an Even Greater Impact with a Master's in Youth and Family Ministry or Similar Graduate Degree
Youth crisis ministry is a demanding job. As is the case with any impactful work, learning more will only give you more strategies and tools to help young people as they come to understand the Kingship of God.
After earning a bachelor's and volunteering or working in support roles in youth ministry or Christian organizations that specialize in youth intervention services, many aspiring pastors go on to earn a Master of Divinity (MDiv) or similar advanced degree.
These days, a master's degree related to Christian leadership is the standard for pastors and other church leaders, so it's almost always part of the overall plan for anybody making a career out of church leadership. Sure, with just a bachelor's degree, you can most certainly find your place in a mid-level leadership role serving as a youth pastor for virtually any church. But a master's will advance your standing, allow you to be considered for ordination on your way to becoming lead pastor, and with the right blend of courses, even meet qualifications for state licensure as a mental health counselor if you choose to earn those credentials.
A master's in youth and family ministry, pastoral studies or other related fields will build on your understanding of theology and scripture, but it will also provide some very practical skills in everything from pastoral care and counseling to communication and problem-solving. As a graduate student, you will also have more opportunities to discuss scripture with classmates that are on a similar path, gaining new insights into God's word and new perspectives that will help you reach congregants.
You may also opt for a master's in transformative ministry, where you will learn more about church planting, program development for youth pastors, and how to coordinate a team of other youth crisis pastors.
As a youth crisis pastor qualified for a mid-level role with a bachelor's degree, you will serve as a pillar of strength and stability for young people, and you might be reluctant to step away from your job to pursue the advanced degree you need to become a lead pastor. Thankfully, you can choose from the many master's programs that are offered entirely online—so that you can learn more and keep making a difference in the lives of the young people in your church.
Salary Expectations for Jobs in Youth Crisis Ministry
The Bureau of Labor Statistics identified salaries for members of clergy working in rehabilitation and care facilities. Those who worked in psychiatric and substance abuse hospitals specifically earned an average salary of more than $61,000 in 2020.
Members of clergy working for social advocacy organizations in the non-profit sector did even better, earning an average of $74,430 that year.
Serving as a lead pastor with specialized skills in youth crisis ministry, you could expect a salary that comes in well above the general average for members of clergy.
2020 US Bureau of Labor Statistics salary figures and job market trends for Clergy based on national data, not school-specific information. Conditions in your area may vary. Data accessed February 2022.