<!- mfunc search_box_body_empty -><!- /mfunc search_box_body_empty ->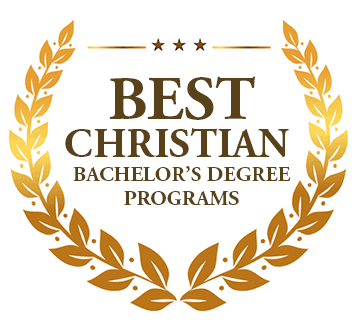 The wide range of Christian bachelor's degrees out there gives you a lot of options to think about as you are starting out in your ministry career. No matter where your life in ministry might take you, a four-year Christian degree is how you'll get started.
The quality of the education and mentorship you receive at this level is going to determine how successful you will be in your calling and how effectively you reach people. On a very practical level for anyone serious about vocational ministry, it could make a big difference in whether or not you will be seen as a serious candidate for career positions with churches or faith-based organizations.
And if you are going all the way with plans to become an ordained pastor, the bachelor's degree you earn now will have a big impact on how well-prepared you are for the graduate degree you will eventually need on your way to becoming a church leader.
<!- mfunc feat_school ->
Explore a Christian Ministry Degree – Request More Info Today!
Featured Programs:
Sponsored School(s)
<!- /mfunc feat_school ->
Your bachelor's degree provides the learning experiences and mentorship that sets the tone for the rest of your career.
You will be studying during the most formative time of your life, laying a foundation for everything that comes next. So, you have a lot of good reasons to get the best Christian undergraduate experience money can buy.
We're here to help prospective Christian undergraduates all across the country just like you find bachelor's degrees that align perfectly with their individual calling and goals. To this end, we have done the time-intensive work of combing through religious schools across the country that offer bachelor's degrees in a wide range of Christian majors and put together this list of the ones we feel deserve to be called the best every single state.
How We Picked the Top Online and Campus-based Christian Bachelor's Degrees in the United States
With hundreds of Christian colleges and dozens of degrees per school, there are a lot of different Christian bachelor's programs to choose from. Picking out the cream of the crop is no easy task.
Our first filter was to simply exclude any school that isn't fully accredited by one of the accreditation agencies recognized by the Council for Higher Education Accreditation (CHEA) and the U.S. Department of Education. That provides a baseline of acceptable quality. It lets us know we're working only with schools that meet the basic standards to be considered reputable, while also meeting the requirements to receive federal student aid and subsidized loans. With that stamp of approval, you know right away that the academic and administrative boxes are all checked for a comprehensive education.
With the baseline established, we began our real evaluation, looking for the things you can expect on finding in elite university programs…
First Rate Professors Serve as Mentors as Well as Instructors
From kindergarten on up, you probably noticed that the classes that you did best in were those who were taught by the best teachers: the ones who knew the material stone cold, who were enthusiastic about the subject, who knew how to get you excited about it to. They communicate clearly and take a genuine interest in the success of their students.
So we looked first for schools where the professors have high academic skills in their field, with advanced degrees and strong publication and research histories. They got even higher marks if graduates are constantly talking about their enthusiasm, interest, and willingness to mentor students through the hard parts of the program.
The Reputation and Heritage of Your Christian College Has Meaning
We pay a lot of attention to what graduates have to say about these degrees, but not just graduates. Schools got our attention if they consistently end up on ranking lists like those established by U.S. News & World Reports and other third-party organizations that monitor academic quality.
Bachelor's programs that have high graduation and retention rates, high percentages of students employed soon after graduation, and strong rates of acceptance into graduate programs are another sign of quality. When a school is doing a good job, word gets around fast, and the success of their graduates reflects it.
Accessibility and Flexibility Offer Advantages to Working Students
We include both online and on-campus programs here, as well as hybrids that allow you to pick some online classes and some in a traditional format. Something we think the best schools do, though, is to offer as much flexibility to students as possible—while still delivering a high-quality education.
That comes not just through flexibility in program formats, but also with degrees themselves. Any bachelor's program that offers multiple concentrations, or a large number of electives to choose from, is going to let you tailor your training to exactly your calling.
The Right Support and Resources To Build Your Skills
Options mean choices to be made. At the bachelor's level, you're just starting out… you need some good advice to make the right choices. So schools with strong mentorship and counseling programs tend to trend to the top of our list as well.
It's not just in the academic world that you need guidance, either. Spiritual formation and personal development are a big part of the reason to earn a Christian degree. So schools that show a strong campus community of faith, with plenty of fellowship opportunities, student groups, and service opportunities are also more likely to come out on top.
All the Information You Need to Choose a Degree that Supports Your Calling
Ultimately, though, there's no single one best school in the country, or even in a state. What it comes down to is matching your calling with the bachelor's degree that best supports it. And because every calling is different, that can make the right bachelor's program different for everyone, too.
So we have thrown in a lot of extra information to help you make your decisions. Things like:
2023: State-by-State Guide to Our Favorite Christian College Bachelor's Degrees
Maybe you're looking at a Christian college nearby that will let you come home on the weekends for dinner with your family and Sunday service at your hometown church. Or maybe it's an online option from a big-name school on the other side of the country that's piqued your interest. No matter how you plan to start your journey with a Christian-centered education, you can feel confident knowing that the schools listed here will be more than up to the task to preparing you for a career in ministry.
Bachelor's Major in Religion (on-campus)
Cost Per Credit: $895
Total Estimated Program Cost: $107,400
A bright light in Alabama for outstanding Christian study, Huntingdon College is where you'll find the ideal undergraduate pathway to a career in ministry and service: the Major in Religion. This program features a liberal arts core that ensures you're prepared to enter service and outreach with outstanding critical thinking and communication skills. You'll personalize your program with your choice of minors in biblical studies, global studies, or religion and you'll have the option of adding a Certificate in Youth Ministry through the United Methodist Church if your career goals include working with the youngest followers of Christ. Whether your plans include preparing for seminary, graduate study, or a church vocation, the Major in Religion is designed with you in mind! Get top-notch advice and guidance from the college's Center for Career and Vocation; add another dimension to your degree through an internship; and deepen your learning with real life experiences through a senior travel-study year. It's little wonder why Huntingdon has been consistently named a top college by esteemed publications like U.S News & World Report and the Princeton Review!
Bachelor's Majors (on-campus)
Outdoor leadership ministries with wilderness medicine
Outdoor leadership ministries
Humanitarian and disaster relief
Biblical and theological studies
Christian ministry and formation
Cost Per Credit: $964
Total Estimated Program Cost: $115,680
John Brown University's Christian major offers an exciting, dynamic undergraduate degree that boasts innovative courses of study for a successful, lifelong career in ministry and service! This Christ-centered course of study is where you'll develop the skills that you'll need to become an outstanding and committed servant leader. Focus your degree on Outdoor Leadership Ministries and you'll be immersed in the beauty of Northwest Arkansas, home to the Buffalo River, the Ozark Mountains, and endless parks and natural areas. Or focus your study on Christian Ministry and Formation and you'll have the option of choosing an emphasis in care and counseling, chaplaincy, children and family ministries, Christian schooling, pastoral church leadership, or parachurch ministry. John Brown is also home to superb mission trips that include the Chicago Urban Vision (includes learning about inner-city cultures and ministering to them); Tulsa Vision & Service (includes working alongside the Crossover Bible Church in North Tulsa); Spring Break Action (includes partnering with Samaritan's Purse to serve areas affected by natural disaster); and Atlanta Refugee Encounter (includes partnering with Friends of Refugees to help settle, care for, and train refugees in the Atlanta area).
Bachelor's in Religion (on-campus)
Cost Per Credit: $1,982
Total Estimated Program Cost: $237,840
Also offers: Master of Divinity; MA in Religion; MS in Ministry
Pepperdine University's Major in Religion easily makes our top programs list in California! This undergraduate program provides students with a solid foundation of study that's integral to the Christian faith and is personalized with your choice of specializations in scripture, Church history, Christian thought, or practical theology. And if you want to take your degree to the next level, you'll have the option of minoring in religion or faith and vocation. At Pepperdine, international travel is a building block to any degree program, which is why 80% of all students here participate in an international travel experience. And international travel has never been more readily accessible than through Pepperdine, which has campuses in Buenos Aires, Florence, Heidelberg, Lausanne, London, and Washington D.C. It's little wonder why Pepperdine was ranked 12th in the nation for its study abroad program by U.S. News & World Report and recognized among the top universities in the nation for its number of students who study abroad by the Institute of International Education.
BA in Theological Studies (on-campus)
Cost Per Credit: $1,744
Total Estimated Program Cost: $216,256
Also offers: MA in Education Catholic Archdiocesan School Teachers; MA in Pastoral Theology
Loyola Marymount University's BA in Theological Studies is rooted in the Roman Catholic institution, built on the liberal arts tradition of producing free thinkers and persuasive communicators, and personalized through your choice of 30 minors in the humanities, socials sciences, and interdisciplinary fields. As a Theological Studies major, you'll investigate the religious experience, which includes diving deep into biblical, historical, systematic, liturgical, and comparative theology as you gain a deeper appreciation for spirituality, ethics, diversity, and faith and culture. Just some of the contemporary courses offered here include Women and Religion, Sex and the City of God, and the African American Religious Experience. You'll feel good about choosing a university that's been consistently ranked among the best in the nation by esteemed publications like U.S. News & World Report and the Wall Street Journal/Times Higher Education.
BA in Theology and Christian Leadership (on-campus)
Not for Profit & Social Sector
Spirituality and the Arts
Children Youth and Family Ministry
Cost Per Credit: $1,517
Total Estimated Program Cost: $210,863
Also offers: Master of Divinity; MA in Spirituality and Social Change; Joint MA-MDiv
California Lutheran University's BA in Theology and Christian Leadership easily earns a spot on our top programs list, thanks to a rich curriculum that examines the connections between belief and practice and outstanding opportunities to personalize the program to meet your professional goals and personal interests. Here you'll combine classes in religion with electives in the liberal arts – psychology, sociology, music, etc. and design a major and minor that's uniquely you. You'll select an area of specialization in children, youth and family ministry; not for profit & social sector; or spirituality and the arts and then pair it with a minor of your choice. An important part of your BA in Theology and Christian Leadership includes an internship – your opportunity to apply what you've learned in the classroom to the real world. Interested in taking your learning abroad? California Lutheran is home to an outstanding selection of programs that will take you to places like Europe, Asia, Africa, and the Middle East.
BA in Biblical Studies (on-campus)
Biblical archeology
Bible Hermeneutics
BA in Christian Ministries (on-campus)
Church and Pastoral Ministries Practices
Intercultural Christian Ministries
Ministry in Urban and Social Service Contexts
BA in Interdisciplinary Studies (on-campus)
BA in Theology (on-campus)
Church History
Systematic Theology
BA in Youth and Family Ministries (on-campus)
Cost Per Credit: $1,361
Total Estimated Program Cost: $163,320
Also offers: Master of Divinity; MA in Korean Pastoral Studies; MA in Pastoral Studies (English, Spanish); MA in Theological Studies
Azusa Pacific University is a California gem for aspiring ministers, church leaders, and theologians. Part of a supportive, Christ-centered community, the undergraduate programs here come complete with an experienced and dedicated faculty of scholars; exciting majors in biblical studies, Christian ministries, theology, and more; and outstanding guidance and support through the Center for Vocational Ministry. What began as a Training School for Christian Workers in 1899 has transformed into a nationally recognized School of Theology that today continues the tradition of preparing men and women for ministry in the Church. In addition to plentiful concentration options, students of Azusa Pacific's BA programs can personalize their degrees by choosing among ten minors such as ancient languages, biblical studies, Christian ministries, cultural engagement, and philosophical apologetics.
BA in Youth Ministry (on-campus)
BA in Biblical Studies (on-campus)
BA in Theology (on-campus)
Cost Per Credit: $1,200
Total Estimated Program Cost: $144,000
William Jessup University's undergraduate programs in ministry, biblical studies, and theology are backed by the academic excellence of this nationally ranked Christian university and built on a long history of providing students with community-focused, career-ready programs. All students of WJU routinely put their academic learning into motion through outstanding service learning experiences. Students here are engaged both locally and globally, thanks to a nice selection of domestic and foreign Global Outreach trips every year.
BA in Biblical Studies (on-campus, online)
Biblical Counseling
Global Studies
Biblical Languages
Theology
Christian Education
Cost Per Credit: $1,065
Total Estimated Program Cost: $129,930
Also offers: Master of Divinity; MA in Biblical Counseling; MA in Biblical Studies; Master of Theology
The Master's University and Seminary comes in among our favorite Christian undergraduate programs in California thanks to its BA in Biblical Studies, a flexible course of study that features on-campus or online study and your choice of five concentrations that allow you to personalize your program according to your specific goals and interests. This program features course in theology, biblical counseling, and the individual books of Scripture. Students also study Greek and Hebrew as part of this exciting course of study. Whether your career goals include serving in church leadership, education, or missionary work or preparing for future graduate study, the BA in Biblical Studies has everything you need to succeed. Do your professional and personal obligations make on-campus learning difficult? TMU Online allows students to study from the comfort of their homes. Online learning here features eight-week accelerated courses that allow busy, working adults to finish their degree at a pace that works best for them.
BA in Theology (on-campus)
BA in Religion (on-campus)
Biblical Studies
Health Professions
Cost Per Credit: $864 (quarter credit) 
Total Estimated Program Cost: $124,404
California's Pacific Union College's BA in Theology and BA in Religion are among our favorites, thanks to plenty of opportunities to specialize and their setting in a small Christian university that has a big reputation for academic excellence and student success. Both programs here come with the option of adding a minor in Applied Christianity, Biblical Languages, Biblical Studies, Religious Studies, or Seventh-Day Adventist Studies, which allows you to design a program that best meets your professional pursuits and personal interests. For more than 130 years, PUC has been delivering outstanding programs like these. As a student here, you'll be taught by Fulbright scholars; you'll learn in small classes (the average class size is just 19); and you'll be part of a university whose national accolades include a Best Regional College in the Midwest and a Best Value School by U.S. News & World Report.
Bachelor's Major in Apologetics and Evangelism (on-campus)
Cultural Engagement
Global Apologetics
Innovative Evangelism
Practical Apologetics
BA in Biblical Studies with Language (on-campus)
BA in Ministry Management (on-campus)
BA in Theology (on-campus)
BA in Youth Ministry (on-campus)
BA in Christian Ministry (online)
BS in Organizational Management in Christian Leadership (online)
BA in Biblical Studies (online)
Cost Per Credit: $1,165
Total Estimated Program Cost: $139,800
Also offers: MA in Theological Studies; MA in Biblical Studies; MA in Applied Apologetics; MA in Executive Leadership in Christian Ministry
Looking for a Christian university that offers an exceptional selection of Christian-based undergraduate degrees? Look no further than Colorado Christian University, which offers no less than eight undergraduate programs, many of which are offered fully online for the best in flexibility and convenience. Whether your goals include working in ministry, outreach, or missions, or if you're prepping for future graduate study or seminary, CCU has a program designed with you in mind! In fact, for more than 100 years, this evangelical, interdenominational university has been providing students with exemplary academic experiences in a faith-based setting—it's no wonder it holds the unique distinction of being Colorado's Flagship Christian University. As a student of CCU, you'll learn from a dedicated faculty that values close student mentoring. CCU is also home to several dual degree programs that allow you to earn your bachelor's degree while also earning credits toward your master's degree. You'll be proud to be part of a university that's been recognized as one of the top universities in the U.S. by the American Council of Trustees and Alumni and by esteemed organizations like the Chronicle of Higher Education and the National Council on Teacher Quality.
BA in Religious Studies (on-campus)
Cost Per Credit: $1,998
Total Estimated Program Cost: $239,760
Also offers: Master of Divinity; MA in Religion; Master of Sacred Theology
Since 1963, Yale University's Department of Religious Studies has served as one of the leading scholarly communities dedicated solely to the study of religion. Its BA in Religious Studies continues this legacy of excellence, providing students with an unmatched learning experience that offers a world-class faculty of researchers; strong ties to other departments within the Yale College and the Yale Graduate School; and unparalleled resources that include one of the world's finest libraries for the study of religion. As a student here, you'll study the history of religion, along with how it has been shaped by everything from society to global affairs to war to even terrorism. In addition to a liberal arts core that includes study in history, anthropology, philosophy, and philology, you'll have opportunities to study Buddhism, Islam, Judaism, Christianity, and more. Undergraduate students within the Department of Religious Studies also enjoy the opportunity to conduct scholarly research!