<!- mfunc search_box_body_empty -><!- /mfunc search_box_body_empty ->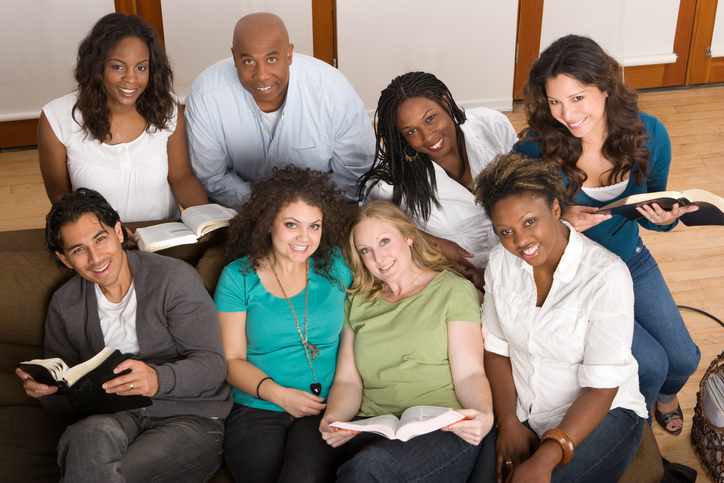 The curriculum at a Bible college commonly emphasizes study of the Old Testament, New Testament, the history and life of Christ, Christian history, and often includes study of a language like Greek, Latin, or Hebrew.
Many Bible colleges also have their own seminaries designed to prepare Christian leaders for ordination and a life in the ministry. Seminary programs are typically separate graduate-level programs within a school devoted to training the next generation of pastoral leaders.
Christian Bible colleges are renown for offering associate, bachelor's, master's and post-graduate degrees in Biblical studies, and these days, programs are routinely offered online. They may also offer programs in related fields like:
<!- mfunc feat_school ->
Explore a Christian Ministry Degree – Request More Info Today!
Student life at a Bible college offers exciting opportunities to meet others with shared interests and passions. Bible college events typically include student clubs, worship services, sports programs, and opportunities for mission trips both domestically and abroad. The lived experience of Christ is emphasized during class as well as in the everyday lives of students.
As with Any Institute of Higher Learning, Bible Colleges Need to Hold Accreditation
Bible colleges often hold accreditation recognized by the US Department of Education and Council on Higher Education Accreditation, which means students here can access Title IV federal grants and loans may be limited and that degrees conferred by these schools may not be widely recognized.
The only difference is that these accreditation agencies actually specialize in the work of accrediting Biblically-centered degree programs:
If you earn an undergraduate degree from a Bible college that's accredited by one of these US DOE- and CHEA-recognized accreditors, then your degree will be recognized by other accredited schools. This can be particularly helpful if you plan to apply for a graduate program at another institution.
The History of Bible Colleges Trace the Historical Roots of the United States
Bible colleges are associated with evangelical and Christian fundamentalist movements. Historically they were founded in mid-nineteenth-century America as it expanded and grew prosperous. They were also a reaction to 19th century developments in American Christianity that were seen as being increasingly aberrant from the Bible, and in response to growing secularization in the public education system.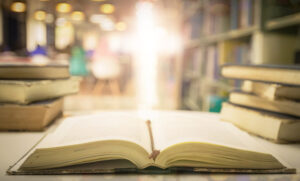 The first two Bible colleges made their appearances in 1882 and 1886. Still well known today, these are the Nyack Missionary Training Institute (today's Nyack College in New York) founded by A.B. Simpson, and the Moody Bible Institute founded by D.L. Moody, respectively. The stories of these two founders are emblematic of the Christian spirit and enthusiasm that existed in America at that time.
These unexpected words were uttered by pastor Simpson in response to the sideways looks he was getting from his wealthy congregants when he broke their social comfort zones and reached out to newly-arrived poor immigrants in New York City, inviting them to attend his church.
Shortly thereafter Simpson quit his church to found a Bible school, an endeavor he believed would be more effective at spreading the lived word of Jesus where it was most needed. Today Nyack College describes its graduates as being motivated carry on in Simpson's legacy; to, "…bring the good news of God's love wherever this news [is] needed to be heard."
In Moody's case, before he answered his call from the Lord he was seeing dollar signs as a shoe businessman. Chicago's population and wealth were burgeoning, and so was the demand for shoes. But when Moody saw how many poor and destitute children were living in the Windy City he felt morally compelled to change his life's direction.
Working out of a converted saloon, he began teaching the Bible to the children and from there his educational efforts expanded to eventually opening a Bible college.
Nyack and Moody both lived in big cities and both witnessed extreme poverty and desperation. Their movements to spread the love and compassion of Christ were and are a response to these. In their time there was a widespread sentiment that big-city America was turning away from the values of Jesus and embracing extravagance, instant gratification, and worship of the false idol of money; all in the name of progress.
Bible colleges were originally founded in this environment –which is just as relevant in today's world– both as a response to perceived urban extravagance and amorality, and as a way of affirming God's word to lift people up and to help those in need.
Today's Bible colleges follow in this noble tradition, continuing to spread the Lord's good news and help those most in need.