<!- mfunc search_box_body_empty -><!- /mfunc search_box_body_empty ->
A Christian ministry degree prepares students to serve in various capacities within the church and other Christian organizations. Mainly, the degree equips you with the knowledge to teach others about the Christian religion. But you also gain additional skills besides theology, such as public speaking, leadership, counseling, conflict resolution, and management, enabling you to serve in diverse organizations and settings.
<!- mfunc feat_school ->
Explore a Christian Ministry Degree – Request More Info Today!
As a Christian ministry degree graduate, you can serve in churches, religious learning institutions, hospitals, counseling centers, and nursing care facilities, among other settings. Duties may vary widely but mainly include educating others about the Christian faith, empowering people to improve their lives, counseling individuals in different situations (relationship conflict, substance abuse, mental health, and emotional issues), etc.
In this article, we discuss some of the possible career paths you can explore with a Christian ministry degree.
List of Careers
1. Pastoral Roles
2. Youth and Family Ministry
3. Missions and Outreach
Community Outreach Coordinator
4. Christian Education and Discipleship
5. Chaplaincy and Pastoral Counseling
Chaplain
Pastoral Counselor
I. Pastoral Roles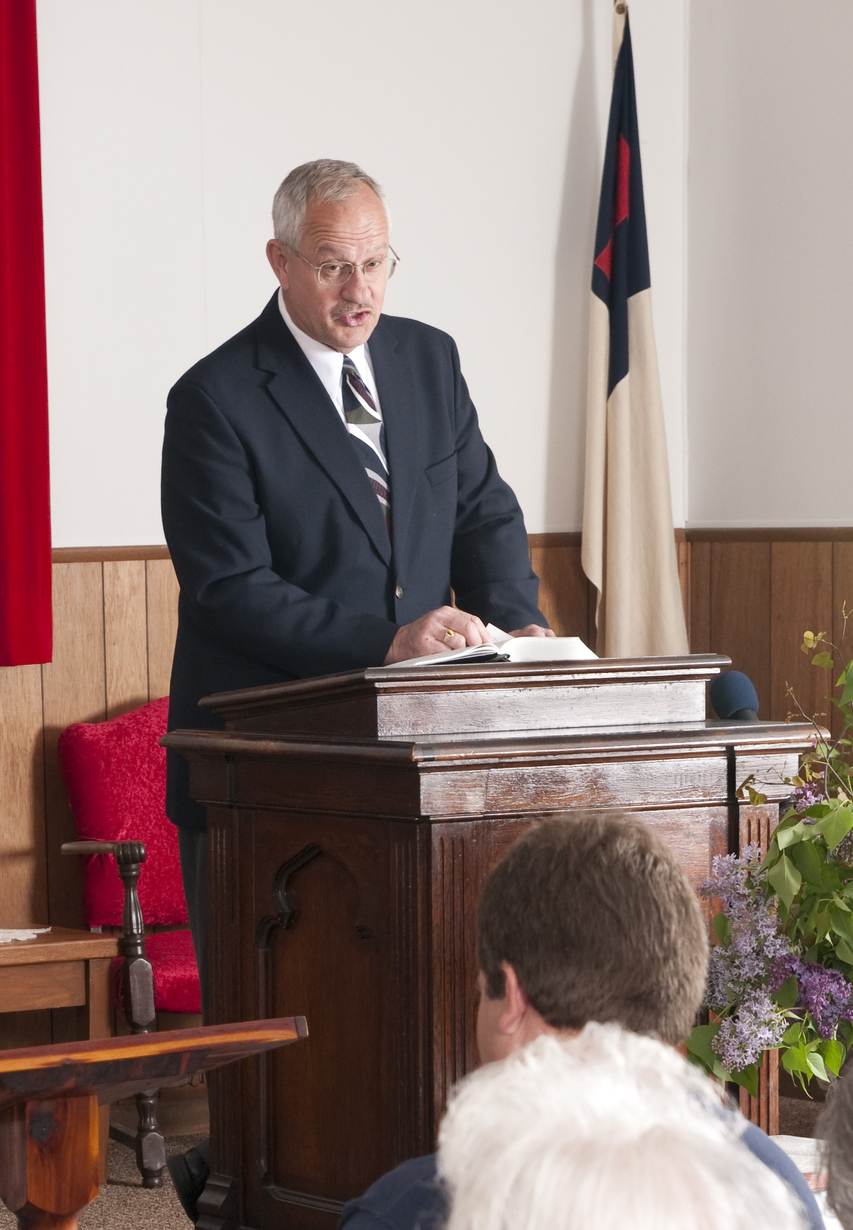 One of the careers you can pursue with a Christian ministry degree is working as a clergy. Pastoral responsibilities vary depending on the level of leadership. Possible career paths include serving as a senior pastor or associate pastor.
Senior Pastor
A senior pastor works as a spiritual leader in the church. They often head a large congregation, such as a pastoral, program, or corporate church, with other church leaders and employees working under them. In some denominations, senior pastors are permanently stationed in one church, while others rotate them from one station to another.
Mainly, the senior pastor is responsible for the following:
Preaching and teaching the word of God in weekly and main services
Providing pastoral care (spiritual guidance and counseling to members of the congregation and the community)
Overseeing observance of ordinances and ceremonial services (Lord's Supper, weddings, baptisms, and burials)
Equipping believers for works of service
Providing administrative leadership in all church functions
Overseeing the church's financial operations
Depending on the denomination, the senior pastor may also be responsible for developing and implementing the church's long-term vision.
A senior pastor's salary may vary widely depending on the denomination, location, and experience level. According to ZipRecruiter data, a senior pastor in the United States makes more than $50,000 per year on average. However, some earn as low as $16,000, while others get more than $100,000 based on the factors we have highlighted.
Associate Pastor
An associate pastor supports the senior pastor and may work full-time or part-time. Their duties vary from church to church and may include:
Helping the senior pastor to plan and prepare for sermons
Preaching and teaching God's word periodically
Coordinating church activities and events (outreach missions, etc.)
Managing daily church operations
Overseeing designated ministries
Supervising church volunteers
Counseling members of the congregation
Collaborating with the senior pastor to plan and implement the church vision
An associate pastor in the United States earns around $50,000 per year on average. However, the pay can be lower or higher than the average, depending on experience, denomination, and location.
II. Youth and Family Ministry
Other than pastoral roles, you can pursue a youth and family ministry career path. Roles under this ministry focus on fostering the spiritual growth of young people and families. You can choose to work as a youth minister or family minister.
Youth Minister
A youth minister coordinates programs targeted at helping teens and young adults develop spiritually. They oversee youth programs and activities either in church or other Christian organizations. Some of their responsibilities include:
Leading bible study sessions
Organizing social activities and mission trips
Coordinating sports programs
Conducting other youth-related programs as assigned
According to Indeed, the national average salary of a youth minister is about $44,000 per year.
Family Minister
A family minister engages with families to help them (parents and children) develop spiritually. Some of their responsibilities include:
Visiting families in their homes
Guiding families to establish a strong connection with God and the church.
Helping families navigate conflict and support each other by understanding their specific strengths, challenges, and needs
Providing marital counseling to couples from a scriptural perspective
Counseling parents on how to strengthen their relationship with their children
Collaborating with the youth minister to organize programs for children and teenagers
According to ZipRecruiter, a family minister in the United States earns an average annual salary of about $47,000. Some earn as low as $11,000, while a few exceed $100,000 annually.
III. Missions and Outreach
The missions and outreach branch of church ministry provides a couple of career opportunities for Christian ministry degree graduates. Examples of careers you may opt for are a missionary or community outreach coordinator.
Missionary
A missionary travels to another location, either abroad or within the country, to spread the gospel. They go on short-term or long-term missions and may launch a church upon arrival or work with a host church. Duties of a missionary include:
Preaching the word of God
Initiating projects in the community to help the residents better their lives
As a missionary, you get paid in various ways. For instance, you can self-fundraise by creating a support system of friends, family, and other partners to fund your sustenance as you serve. Alternatively, you can ask your local church to support you on the mission or approach a sending agency and request them to partner with you. Also, if you have another skill, such as nursing or teaching, you can work alongside missionary work to fund your living.
Community Outreach Coordinator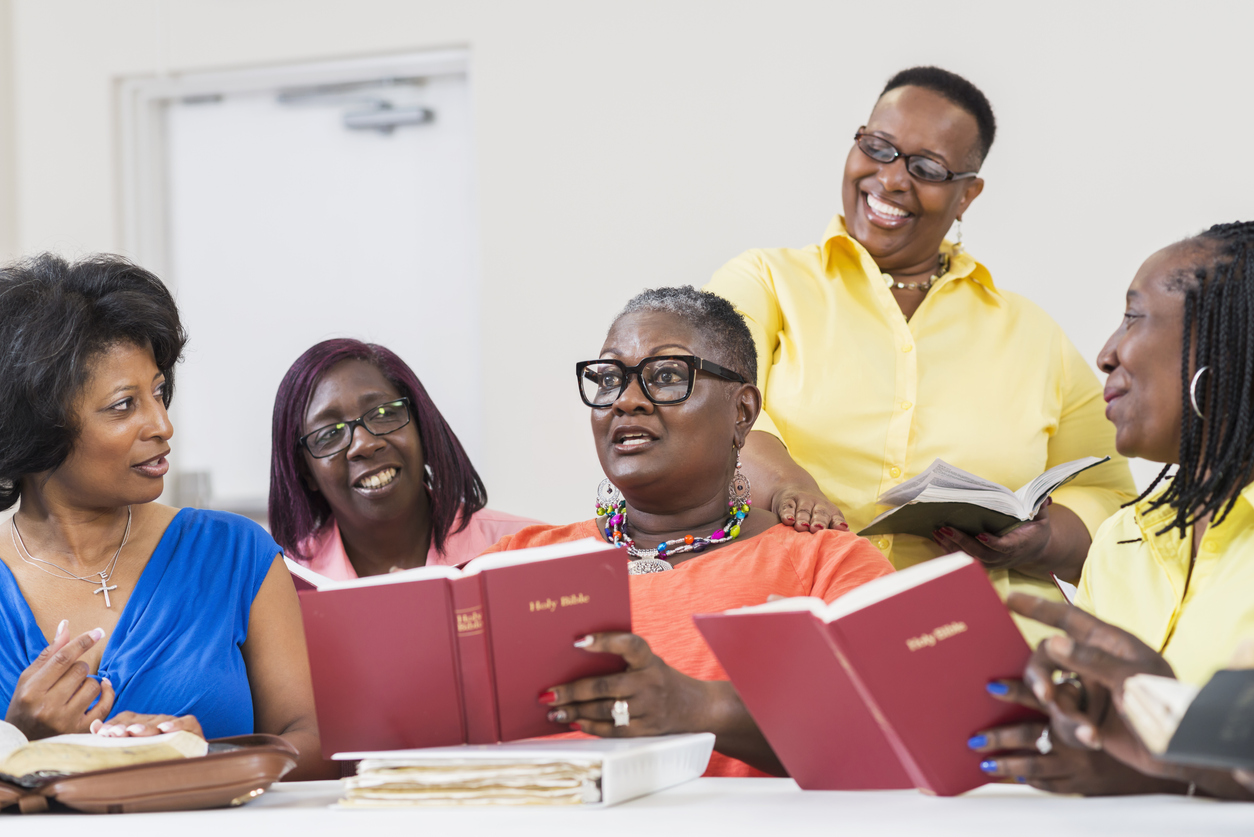 As a community outreach coordinator, you are responsible for developing and managing outreach programs for your church or other Christian organization. Besides evangelical missions, you can be responsible for organizing other activities that benefit the local community.
Responsibilities for community outreach coordinator may include:
Collaborating with other relevant ministries to conduct outreach activities
Maintaining a calendar of outreach missions and activities
Preparing the budget for the outreach programs
A community outreach coordinator earns an average salary of about $43,000. The pay could be higher or lower, depending on your experience, the hiring organization, and location.
IV. Christian Education and Discipleship
A degree in Christian ministry can also qualify you for a role as a Christian educator or discipleship coordinator.
Christian Educator
As a Christian educator, you can work in Christian schools or churches to teach students/congregants the word of God. In schools, you collaborate with the administration to develop the curriculum and educational programs and work alongside other teachers, teaching the students during the normal school semester. On the other hand, if you work in a church, you're accountable to the church administration.
The average annual salary of a Christian educator is about $48,000. It can be higher or lower depending on your experience and location.
Discipleship Coordinator
A discipleship coordinator is responsible for mentoring disciples and fostering their spiritual growth. Mainly, they develop discipleship programs that encourage growth and desire for God through prayer and Bible study. Some of the responsibilities for the role include:
Organizing workshops to strengthen the disciples' spiritual walk
Coordinating Bible studies
Organizing prayer meetings
The average annual salary of a discipleship coordinator is about $50,000, but it can be lower or higher depending on the organization, location, and experience.
V. Chaplaincy and Pastoral Counseling
As a Christian ministry degree graduate, you can also explore a career path as a chaplain or pastoral counselor.
Chaplain
A chaplain offers spiritual support and guidance to individuals in various organizations, such as hospitals, the military, prisons, universities, nursing homes, etc. The duties of a chaplain may include:
Conducting religious services
Establishing spiritual care plans
Overseeing education programs
Counseling
A chaplain earns an average annual salary of about $48,000.
Pastoral Counselor
Pastoral counseling integrates faith and psychology to offer individuals mental health and emotional support in diverse settings. As a pastoral counselor, you can work in various organizations, including churches and counseling centers, or set up a private practice.
Duties may include:
Mental health counseling for children and adults with mental health issues
Rehabilitation counseling for people with substance abuse issues
Marriage and family counseling
School Counseling
The average salary for a pastoral counselor is about $30,000.
Careers in Christian Ministry - Opportunities In and Outside the Church
A Christian ministry degree can open you to many opportunities within and outside the church.
Depending on your interests, you can pursue multiple career paths besides pastoral roles. For instance, if you're passionate about working with young people, you could work as a youth minister, family minister, or a Christian educator. On the other hand, if you love winning souls and reaching out, a career as a missionary or community outreach coordinator could be ideal. Even within pastoral care, there are multiple options you can pursue, depending on your passions.
From senior pastor to associate pastor, chaplain, pastoral counselor, or discipleship coordinator, explore the diverse opportunities to gain fulfillment and impact through a career in Christian ministry. The call to serve maybe the faith-based career which you are looking for.