<!- mfunc search_box_body_empty -><!- /mfunc search_box_body_empty ->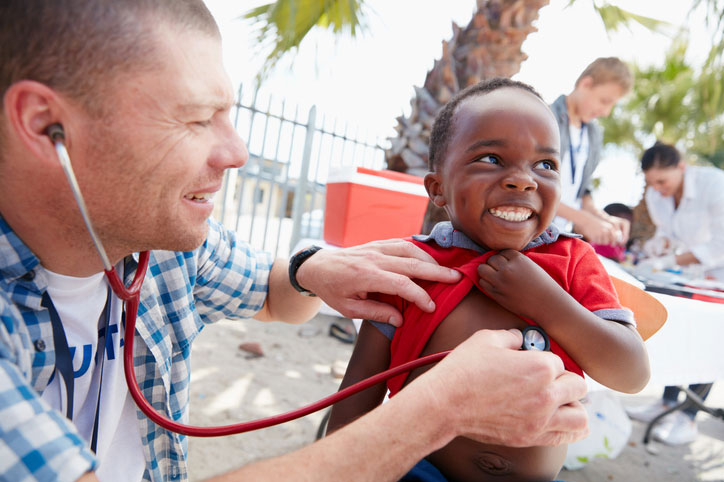 What is a Christian Mission? A Christian mission is an organized expedition with the goal of bringing new people to Christianity. Missions work often takes place in faraway lands, but just as often involves local community outreach. It can be conducted anywhere in the world, bringing the message of the Bible and the Love of Christ to new believers through evangelization and example.
Missionary work is some of the most important and one of the oldest directives in Christianity. Testifying and spreading the Word of God to those who have not yet been touched by Him is a commandment going back to Jesus himself. Mark and Matthew both end their Gospels with Christ's final directive to the Apostles:
And they went forth, to Parthia, Scythia, Asia, Rome, and places that hadn't yet been named.
That's vital work that continues to this day. Christian missionaries have brought the light of Christ to every corner of the world. Along with it, they have delivered much needed comfort, medical aid, assistance in farming techniques and technology, and taught reading, writing, and modern science. Missions were once lonely outposts of civilization as the Americas were settled; villages in Africa and Asia may still rely on a mission church for medicine and communications services.
But missions confined to the rim of civilization. Sometimes they are needed right on your block.
It might surprise some evangelicals to learn that the United States is both the biggest source of missions in the world… as well as the largest single recipient of missionaries.
The Center for the Study of Global Christianity found that almost 35,000 missionaries came to the U.S. alone in 2010. And many American missionaries can be found everywhere from the urban centers of Asia and Europe to small villages in Africa.
Becoming an effective missionary means not just understanding Christianity and evangelizing. It also leans on cross-cultural competency, language skills, and practical knowledge that makes a real difference in the daily lives of those you preach to. You have to build a rapport before you can expect an audience for His message.
That means getting the right training and education in Christian missionary work. With the right degree in your back pocket, you can pack your bags and be ready to make a real difference anywhere in the world.
Christian Missionaries Need Hands-on Skills On Top of Scriptural Knowledge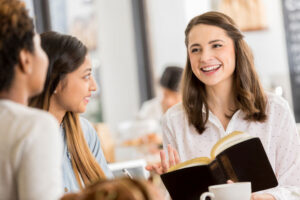 Mission work is important to the church, but it's also extremely challenging. Missionaries start from scratch in most cases, showing up as strangers in communities that may be indifferent or downright hostile. They may have to overcome entrenched folk beliefs or other religions. They can't be threatening, but must be convincing. It's a tough tight-rope to walk.
At the same time, funding can be scarce for missionary work. You can't expect a lot in the way of resources on most missions. What you go with may be what you scrounge up on your own, acting as a salesperson for your own funds before you even start passing along the Word of God.
That makes missionary work some of the broadest and most demanding of all Christian ministries. And getting a degree in Christian missions is the best way to prepare to meet those demands.
Classes in Both Secular and Religious Study Equip You for Missionary Work
Christian missiology degrees might have the broadest curriculum of any kind of Christian degree. The scope and depth of what you might need to know in missionary work is extraordinary. And in many cases, you'll need to rely on yourself and your own training—working on missions often means working without a net.
So, you will probably find a wider range of coursework in a missiology degree program than you can actually squeeze in. You'll have to pick and choose where your priorities for education are. Some of the most common options include:
Languages - There's no doubt about it: if you are going to ask someone to completely change their deepest spiritual beliefs, you are better off asking in their native language. Communication skills are a prime area of study for missionaries. If you don't pick up the right language skills in college, you will only have to do it later. It's easier and faster to pick them up with dedicated coursework as part of your missiology program.
Pastoral Care - Missionaries play many roles, and pastoralism is among them. The population you are reaching out to must trust you, and you must be capable of ministering to their spiritual needs as well as helping with their daily lives. Most missionary degrees include some coursework in pastoral arts, ranging from conducting worship services to counseling to ceremonial work.
Church Planting - Finding the rock on which you will build your church is often the easy part in missionary work. Actually building the church takes training and skill. But these classes don't teach carpentry, though that skill is clearly valuable. Instead, they help you deal with the organizational aspects of creating a new congregation and sustaining it.
Missiology - Missiology is the academic study of Christian missionary work. These classes will give you both a history of missions and a systematic theory of missionary work as a discipline. You'll learn what techniques have been effective and how societies view and adjust to missionary efforts. It's a critical, in-the-trenches analysis of what works and doesn't in missions work—valuable stuff for anyone entering a missionary role, whether local or global.
Evangelism - At the end of the day, the objective in missionary work is not just to do good, but also to win converts. The delicate process of evangelizing is a subject that is a primary focus in these degrees. You'll learn the art of demonstrating the values of a life in Christ together with offering the gentle nudges to gain converts.
Cultural Geography and Anthropology - Missionary work is just as much about listening as it is about preaching. You'll learn about the principles of anthropological studies and how regional and global societies have been shaped. On top of pure knowledge of the cultural groups you'll work with, you'll also get the anthropological tools you can use to break down other cultural groups or phenomena to better understand them.
Christian and Comparative Theology - Delivering Christ's message means understanding it at a deep level. You'll do that with classes in theology, the study of religions and the spiritual impulse. In order to better understand the process of evangelizing in areas with other beliefs, these will usually be comparative theological courses, bringing in religions such as Hinduism or Islam and deconstructing the points of similarity and difference from Christianity.
Spiritual Formation - Missionary work is a strong test of faith. Alone, in a foreign culture, your strength and commitment will be tested daily. It's a role where the strongest of His disciples are needed, and that strength is built in part through your degree program. Most mission degrees include coursework designed to help you build your own relationship with Christ as a foundation for helping others build their own.
You get a choice of many electives in most of these degrees as well. There are many courses that can be put to good use, from secular studies in nursing, engineering, or TEFL (Teaching English as a Foreign Language), to faith-based instruction in Christian apologetics, Christian crisis and trauma counseling, and Christian leadership.
Degrees in missiology are also more likely than any other sort of Christian degree to include field experience requirements. Whether these are short-term practicum trips overseas or an internship with a missionary organization, they offer important hands-on experience in mission work.
From Associate to Doctorate – Missiology Degrees Are Available at Every Level
In general, you'll find two different options for degrees in Christian missiology:
Degree programs in ministry or pastoral studies with concentrations in missions
Dedicated degree programs in the missions ministry
At the bachelor's degree level and above, you will often find that these degrees are called degrees in missiology.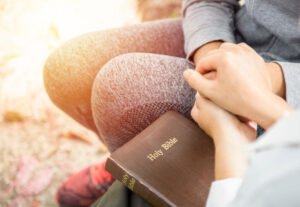 To some extent, these are just labels. You might well find a more or less identical curriculum between a bachelor's degree in missions and ministry versus a bachelor's program in pastoral ministry with a missions focus. But you do need to look at the details to be sure in both cases that you're going to be getting the courses you need for your calling.
Associate Degrees in Missiology
Associate level degrees take two years to complete and provide a very basic introduction to missiology and missionary work. For the most part, you will find that these are actually labeled with the word mission; you can find:
What each of these has in common is a combination of general studies classes, taking a year or less of your studies, and coursework specific to missionary work. Both areas are complimentary—your general studies will boost your communications and essential math and science skills, which make you a better student in your missionary and theological studies.
Associate degrees are often called transfer degrees, since one of the major reasons to get them is to prepare for a bachelor's program. Assuming the two programs are at schools with a transfer agreement, you can typically use most or all of your credits to count toward the first two years of the bachelor's degree.  That's a cheaper, easier way to get started toward a more advanced missiology degree than diving right into four-year studies.
Bachelor's Degrees in Missiology
At this level, you'll find a more even distribution of programs that call themselves missiology studies and those that are called Christian missiology majors. The coursework will be similar in either.
This is the level where you really start becoming qualified as a missionary. It takes the full four years of study to really build up the skills you will call on every day on a mission, from language skills to theology.
On top of all those courses, though, you'll also get a broad range of required liberal arts coursework. For mission work, this can be just as valuable as the religious studies. You'll learn about world history, different cultures, and build up communications and critical-thinking skills.
Put it all together and by the time you graduate, you'll have strong qualification in pastoral care and evangelizing, while being the sort of person who can think on their feet and adapt to any situation—key qualities in a missionary!
Master's and Doctoral Degrees in Missiology
Advanced degrees are most likely to be called Master's in Missiology or Doctor of Missiology programs. In both cases, the programs are typically two to three years in length.
However, the kind of education that you get with an advanced degree is adaptable by nature. So, you will also find many master's or doctoral programs in Christian ministry, pastoral studies, or divinity that offer concentrations in missiology or missions.
The Doctor of Missiology, or DMiss, is starting to be replaced at many divinity schools by the Doctor of Ministry (DMin) with a specialization in missiology.
Advanced degrees are characterized by more research and requirements for original thinking. They are a great opportunity to explore your own ideas, and often for putting them into practice in expensive field experiences. Dissertation, thesis, or capstone projects serve to tie all your education and training together, and give you the opportunity to demonstrate your accomplishments.
Concentration Options to Focus Your Education on Your Missionary Goals
While missiology is itself sometimes a concentration to another major, you can also find missions degrees that offer specializations themselves. Typically, these are the flip side of the types of majors to which missiology may be a concentration:
But you'll also come across programs that have concentrations more specific to missionary work, such as:
Picking the Right Christian College for Your Local or Global Missions Studies
Picking the right school for your degree in Christian missions can be a lot more challenging than for other types of ministry degrees. For starters, there are fewer dedicated missionary degrees available. Next, you want to find a school that supports not only mission-specific education, but also all the additional skills you might need to develop… such as:
It may also be valuable to ensure that field experience options at schools you consider lines up with where you plan to undertake your own missionary work. A placement in a remote village in the Himalayas might be of limited use if you are hoping for a job bringing the Word to urban Tokyo.
Also, you need to find a program that approaches Christian doctrine in a way that aligns with your denomination. Although this is most important if you plan to pursue ordination in the ministry at some point, it's also just a practical way to make sure that your theological and pastoral studies are on the same page with your own beliefs.
Finally, you deserve a school that has the academic quality and resources to give you an education employers will respect. That means picking a college with accreditation from an organization that is recognized by CHEA (Council for Higher Education Accreditation) or the Department of Education. For many Christian schools, that will mean either Association of Theological Schools (ATS) or the Association for Biblical Higher Education (ABHE).
Online Christian Mission Degrees Are a Great Fit for a Remote Profession
Online degrees in Christian mission are a clear fit for this type of degree. Adapting modern technology for your remote education is good practice for some of the ways you will use it to take the Word of God to remote—or not so remote—places.
In an increasingly networked world, the kind of flexibility that comes with online degree programs offers opportunity as well as training. You get the chance to get the training you need without the limitations that a traditional, in-class education requires. Studying missionary skills from anywhere allows you to go everywhere, even before you graduate.
At the same time, you're mastering getting things done online. That's a skill in and of itself. And it's one you get for free through remote degree programs.
What All Can You Do With a Degree in Christian Missions?
Becoming a missionary is the most natural fit for someone with a Christian missiology degree. But the broad nature of that education will also qualify you for many other types of Christian jobs, both in traditional outreach ministry and in other faith-based efforts.
Missionaries Working Far and Wide Shouldn't Eclipse Those Whose Work is Close and Focused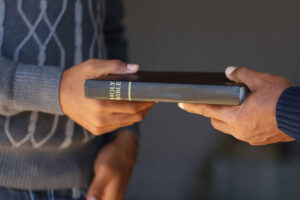 It's true that there is a kind of romance to foreign missionary work. Humans crave the new and exotic. You come home from overseas assignments with stories to tell from your fourth bout of Giardiasis, or the joy of officiating your first Christian marriage ceremony conducted against the breathtaking backdrop of the rugged Andes.
But not all missions are so exotic. There is plenty of work to be done in the cities and towns of America. Church planting can happen in any community where your denomination still has converts to reach.
Nearby doesn't mean easy, however. The jaded, distracted, cynical culture in the United States brings different kinds of challenges, but just as real as anything you might encounter in far away lands.
Populations close to home are just as deserving of Christian outreach efforts as uncontested tribes in Borneo. If you are interested in missionary work but aren't a fan of flying, or if your competencies are focused toward intercultural evangelism in the American tradition, you can still make good use of a degree in Christian missions even if you are just working down the block from your own church.
A bachelor's degree or higher can qualify you for practically any kind of entry-level Christian job. With a master's degree and the right electives, you can become an ordained minister in most denominations. While you can take that level of skill and dictation to service on the road in missions work, you can also take on any other sort of traditional pastoral role, including:
People who are called to missionary work also often find themselves working in the parallel world of social services or charities. With a degree in Christian missions, you'll have the kind of communications and cultural skills to do a great job in social justice organizations in your community, or with a global faith-based charity shipping food and supplies halfway around the world.
A college education is highly valued in the Western world because it brings adaptability along with knowledge. That's an important combination for any missionary, but it's also a valuable set of capabilities for any manager or leader.