<!- mfunc search_box_body_empty -><!- /mfunc search_box_body_empty ->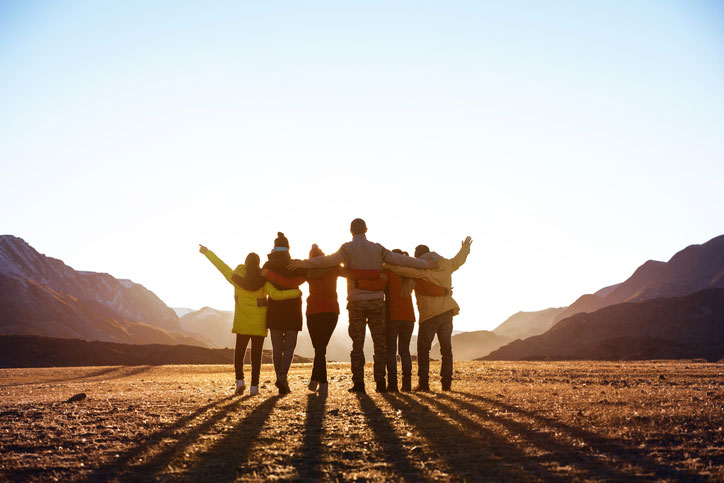 Providing a warm welcome is central to being human; it's a cultural value enshrined throughout peoples across the globe. It's only natural that hospitality is a theme that's present throughout the Bible, a theme that's as important today as it was thousands of years ago.
Any church that wants to grow, flourish, and effectively bring the message of Christ to as many people as possible must place a premium on hospitality ministry. You don't get a second chance to make a first impression – a warm smile, outstretched hand, and pleasant greeting can go a long way with a new visitor to your church.
<!- mfunc feat_school ->
Explore a Christian Ministry Degree – Request More Info Today!
This is what hospitality ministry is all about: laying out the red-carpet welcome to people in your community as a representative of your congregation. It's one of the most enjoyable areas ministry that involves meeting new people, sharing personal warmth and joy inspired by God, and enjoying a fun experience together – anyone for coffee and doughnuts?
What Is Hospitality Ministry?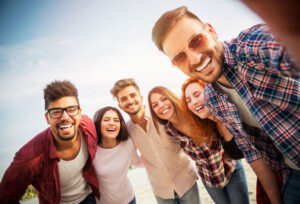 Hospitality ministry is serving God by welcoming and showing kindness to guests. Christ showed kindness to strangers and welcomed those who accepted the Lord. It's only natural that a church dedicated to spreading Christ's message would do the same.
You've encountered hospitality ministry anytime you've visited a church where you felt like you belonged. Hospitality ministry starts the moment you walk in door and extends to church-based social invitations and practices that promote long-term attendance.
All of the following can be considered part of hospitality ministry:
Not only is hospitality ministry following in the example of Jesus; it's also strategic. Providing an effective welcome to a church will help to keep membership numbers growing.
Anyone with a background in marketing or sales will acknowledge the biggest challenge is getting a customer in the door; hence the adage "location, location, location." A business that doesn't heavily invest in the relatively easy part of converting a store visit into a satisfied customer is incompetent.
Not that churches are about business –in fact Jesus threw the money changers out of the temple– but the same principle applies. As Romans 16:16 states, "Salute one another with an holy kiss. The churches of Christ salute you."
Churches Welcome Refugees, Showing the True Meaning of Hospitality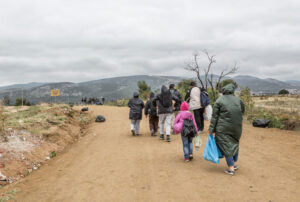 Recently the end of summer marked more than the transition of seasons; in 2021 it saw the end of the US-led mission in Afghanistan as our last troops pulled out amidst turmoil and an imminent Taliban takeover.
Afghans who were known to have worked with us over the past generation of a US presence were now potential targets for Taliban retribution. Girls and women who were looking forward to an education and promising careers had to change their plans overnight. Many who could left the country, and some ended up as refugees in America.
Churches across the nation rose to the challenge, including in Texas where hundreds of church volunteers signed up for training on how to provide hospitality for the 4,000 refugees who were expected to relocate to the state after escaping the Taliban.
Churches have reported helping refugees find housing and resources to help with jobs, food, supplies, and clothing. One model being widely used is for churches to "adopt" refugee families so they can focus on ensuring individual families are making a smooth transition to an American way of life at a local and personal level.
Experts have found churches helping refugee families can speed up their process of integration and help them become independent members of the community faster.
Churches are helping Afghan refugees across the nation, seeking to live out the true spirit of Jesus' example of being hospitable to strangers and those in need.
What Exactly Does Hospitality Ministry Involve?
If you're an empathetic people-person who gets excited when you make a positive connection with your fellow human then you're already well-suited to work in hospitality ministry. The job description for this field can include all of the following:
Welcoming people from the time they enter the parking lot to the time they drive away
Engaging with new faces and inviting them to church social events
Defining a church's individual and unique culture, and promoting this
Marketing the word of God, especially as it relates to the unique mission of a church
Greeting people and making them feel welcome as they walk through the doors of your church
Ushering people to their seats and ensuring a church service goes smoothly
Working as part of security team to provide screening as necessary
Culinary service – helping newcomers feel welcome through the provision of tasty treats, healthy snacks, and otherwise nourishing soul food
Helping out-of-towners find an appropriate place to stay for the duration of their visit, along with kid-friendly activities
Providing transportation for visitors
Decorating social event settings
Shopping for supplies for social events
As you gain experience in hospitality ministry you can move into positions that require more responsibility, with job duties potentially including:
Assigning members of the hospitality ministry department to different visitors
Booking accommodations for guests
Planning social events such as meals, games, and other activities
Scheduling parking attendants, greeters, and ushers for church services
Being a hospitality committee member, who is responsible for shaping the direction of the church's hospitality ministry
Depending on how big a church is it may have dedicated hospitality pastors. But even if it's a smaller church with general pastors, as a church leader the pastor always plays a role in hospitality ministry. This could range from something as small as personally welcoming guests before or after a service to serving as a hospitality committee member.
How Aspiring Pastors Can Prepare to Show Hospitality in Their Ministries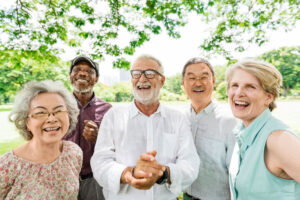 It's easy to get involved in your church's hospitality ministry program initially as a volunteer. There can never be enough parking lot attendants, greeters, ushers, and in general welcoming smiling faces.
Part of getting your foot in the door will include going to hospitality planning meetings. As you attend meetings and participate in providing hospitality services, you'll get a feel for how things work at your church.
As you gain more experience you can move into paid positions that require more responsibility. These include:
Moving up the career ladder even further, senior leadership within a church's hospitality ministry program can include manager and director positions with:
Department directors typically also serve on a church's general hospitality committee alongside the pastor.
Being involved in a church's hospitality program often means having pleasant conversations with visitors. Naturally these often revolve around scripture or Christianity, so it never hurts to have a well-grounded background in this topic. Undergraduate degrees in the following subjects will provide just this, and can also instill a useful background in ministry:
Churches appreciate it when their senior leaders have an advanced education at the graduate level. This contributes to a church's professionalism and also signifies advanced knowledge in a specific field of study. And when it comes to pastors, they are often expected to have a graduate degree. Relevant master's degrees for hospitality ministry include:
Hospitality is one of the most enjoyable types of church ministry, and it's also a service that distinguishes average churches from ones that thrive.