<!- mfunc search_box_body_empty -><!- /mfunc search_box_body_empty ->
Conventional wisdom says you should get plenty of rest, dress professionally, and be the best, most charismatic person you can be during a job interview. But when it comes to church pastor interviews, being prepared often means more than just presenting yourself well. It can also require personal reflection, prayer, and the ability to be honest about one's walk with Christ.
In that sense, a church interview can seem more than a little intimidating. Whether you're fresh from seminary or an experienced pastor looking for new opportunities, here are five church interview tips that could help you secure a leadership position in many of today's Chrisitan communities.
1.
Get To Know The Church and Its Community Before the Interview
Knowing the history of the company you're applying to is a bonus in secular jobs. However, learning about a parish's history and culture can be one of the most useful and indispensable church interview tips. Though most pastor jobs are centered on Biblical teachings, applying them to your parishioners' everyday lives is all about context.
<!- mfunc feat_school ->
Explore a Christian Ministry Degree – Request More Info Today!
Try to find out when the church was founded, by whom, and for what reason. By researching a church's beginnings, you can gain valuable insights into its present-day missions. With that knowledge, you can tailor other church interview tips to the specific community you're applying to serve.
Next, try to become familiar with the congregation. What demographics does it serve? What aspects of Christian living does it hold most dear? Answering these questions can be done by looking at church bulletins, social media pages, or by attending services or community ministry events.
This understanding can be vital to demonstrating to an interviewer that you're a great candidate. However, that isn't the only goal of learning about a church's culture. Prospective pastors must be prepared to not just preach the Word of God, but serve their communities in proactive, meaningful ways.
2.
Be Prepared For Common Pastoral Interview Questions
Interviewers in every industry want to know about applicants' job histories, education, and experiences. However, ministry leadership interviews go a bit deeper. Churches want to know that their future leaders' beliefs align with their own.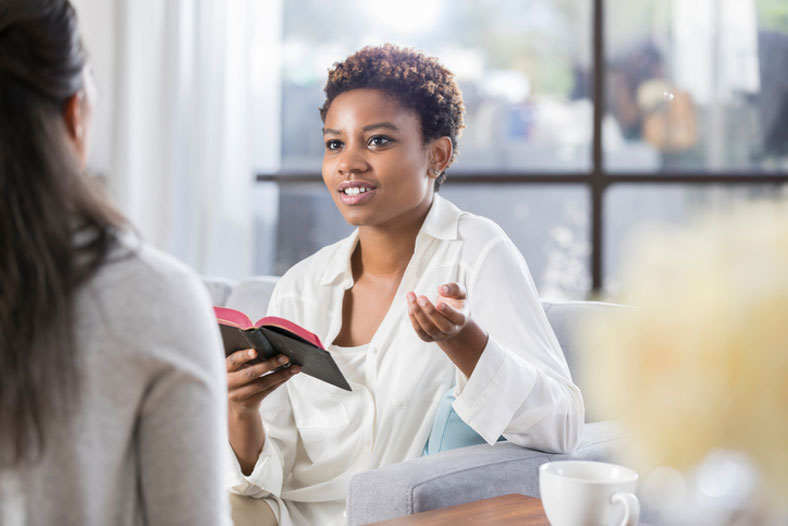 Some of the most common questions asked in Christian leadership interviews include:
The only right answer to any of these questions is an honest one. If an interviewer doesn't seem satisfied with your answers, that could be a sign that their church just isn't a good fit for you. That's totally OK. God has a plan for the talents He's given you and it may take some time before that plan is revealed.
3.
Ask Your Own Insightful Questions
Interviews for church leadership positions are often dialogues. As such, you may want to prepare a few questions for your interviewer. Their answers can help you determine if a specific church is a good fit.
For instance, it might be a good idea to find out why a church needs a new leader. Is the congregation growing so quickly that it needs multiple leaders? Or maybe the previous leader didn't work out. Either way, asking why the position needs to be filled can be a great way to determine the church's expectations.
Then, you may want to ask practical questions about being a leader at the church:
Depending on the responses to these questions and how far along you are in the interview process, you may also want to ask about the church's finances.
According to church-centered research foundation Lifeway Research, 27% of surveyed pastors say 2021's donation numbers didn't meet their church's budgetary needs. While Lifeway notes this is an improvement from recent years, finances are still an important subject to discuss. Don't think of it as rude or improper. Not having a steady paycheck could prevent you from being a dedicated, fully-attentive church leader.
4.
Align Your Strengths With Potential Church Needs
Every church can improve in at least one way. Some need help finding new parishioners. Others could benefit from hosting more frequent Bible studies. As you listen to your interviewer and research the church, think about ways your experience could make your future church a better place.
For instance, you may have completed a residency program when earning your Christian Master's degree. How did the church you worked in overcome struggles? What did you learn from church leaders and how did you contribute? In the interview, bring up those experiences and come up with ways they could help your potential new church.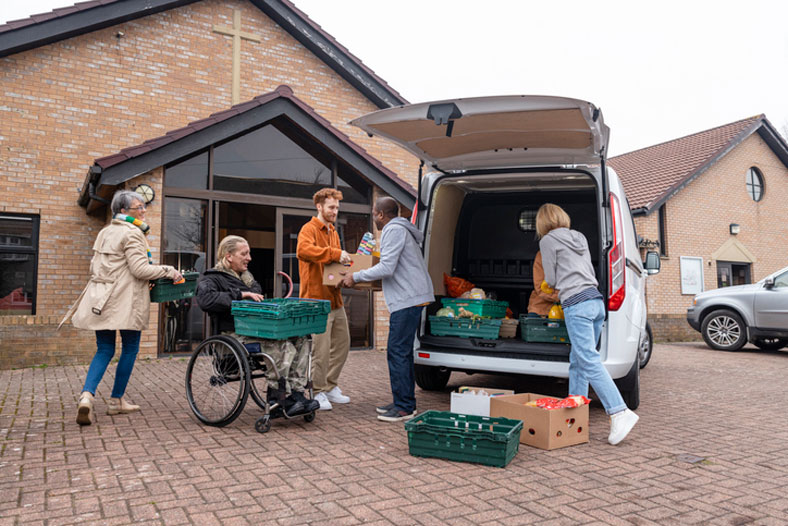 In addition, you may have some skills that you didn't learn in seminary. Perhaps your approachability and social media prowess could help the church draw new, younger parishioners. If you have financial experience, that could prove useful in organizing the church's budget. God graced you with certain talents for a reason — speak of them with pride and enthusiasm.
Remember: You may be entering a community full of traditions and people who find comfort in them. Don't give the impression that things must be done your way or that you're going to make huge changes quickly. Instead, listen and remain open. Try to reflect that in the interview.
Filling Pews: How Pastors Can Help Solve Troubling Trends
For many Christian churches, attracting new parishioners is a central issue especially as churches struggle to return to normal after the COVID-19 pandemic. It's easy to dismiss this by saying that America is becoming less religious, but research indicates that's only part of the story.
Gallup News reports that in 2020, roughly 70% of Americans identified with some sort of organized religion. However, they also report that only 47% of Americans are church members. Why aren't religious people going to church?
Another survey conducted by the Pew Research Center found that 44% of Christians who don't belong to a church say they practice their faith in other ways. On the surface, this seems like a worrying trend, but it could actually mean that church leaders don't have to accept membership losses as facts of life. They can take action by utilizing creative ideas from dynamic pastors.
Some churches may be able to reach churchless Chrisitians by offering more active community service programs and more accessible fellowship groups. For new pastors looking for jobs, being charismatic and coming to interviews with a few ideas are more than just sound church interview tips — they could be essential to growing Christian communities across the nation.
5.
Balance Scriptural Knowledge with Your Own Personality
Referencing Scripture may seem like one of the more obvious church interview tips, but it can be easy to forget if you're anxious. As you explain your strengths and experience, try to keep it rooted in Biblical truth. Before the interview, it could be helpful to find Bible passages that demonstrate your ability to combine Scriptural knowledge with helping your congregation lead practical Christian lives.
But Scriptural knowledge is only one thing an interviewer will want to know about. They also want to know about you in particular. Does your personality align with their church's overall culture? Can they see you leading worship services and living amongst their community?
An interviewer can only answer such questions if you present yourself as you truly are. As a pastor, you'll be living, working, and praying with your community in an intimate way. Molding yourself to expectations you don't embody can get in the way of your parishioners' spiritual growth. You owe it to yourself and your fellow Christians to approach ministry from an authentic, truthful place.
Explore the Many Paths to Becoming a Pastor
While researching church interview tips is a great place to start your journey to pastoral leadership, it's also important to understand what requirements different denominations demand of their ordained leaders. Some require Master of Theology degrees so their ordained ministers can also be devout Christian scholars. Others require Master of Divinity degrees focused on youth ministry, church planting, and other ministry specializations.
To find out what kinds of seminary programs could help you answer God's call, read more about how to become a pastor, the costs involved, and the many fulfilling paths open to people with advanced Biblical educations.