<!- mfunc search_box_body_empty -><!- /mfunc search_box_body_empty ->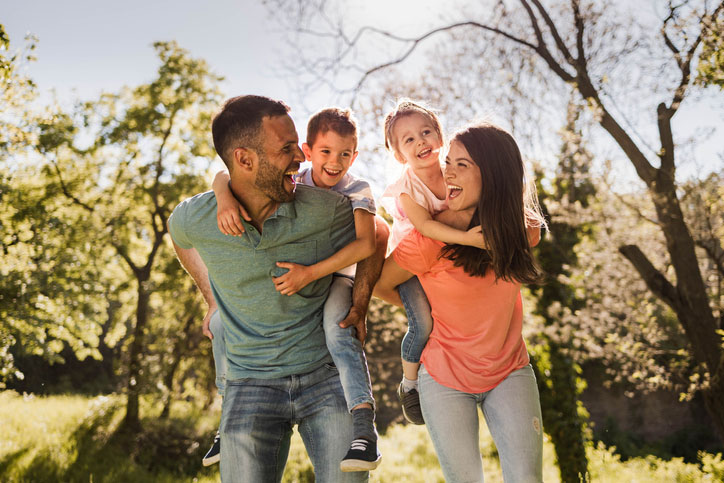 A career in ministry is one of purpose and community. You spend your days helping others interpret the word of God. You constantly immerse yourself in Scripture so that you can lead and foster conversations about the Bible with others.
Fundamentally, a job in ministry is about building relationships so that everyone can build a relationship with God. This is when ministry becomes so much more than a job—it's a service that transforms communities.  
Want to make an impact on others? Read on to find out how to start a career in family ministry.
<!- mfunc feat_school ->
Explore a Christian Ministry Degree – Request More Info Today!
Featured Programs:
Sponsored School(s)
<!- /mfunc feat_school ->
What is Family Ministry?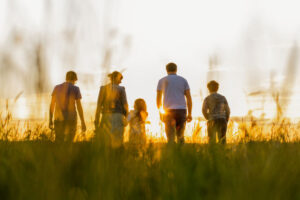 In the Christian world where family is second only to Christ himself, you could say that all ministry is a form of family ministry and all pastors are family pastors. Even so, there are opportunities to specialize in this important aspect of ministry, both in education, and in the career path you take.
Family ministry is about engaging with families so that parents and children can develop meaningful, lasting relationships with God, with the church, and with Scripture.
Nick Blevins, co-founder of Ministry Boost and the Nick Blevins Family Ministry Podcast, believes that a true family ministry involves a few components:
Family ministry connects parents and children with the church so that they can develop lasting relationships with Jesus. Those who work in family ministry use the Bible to understand how families can support one another, navigate conflicts, and live their lives under a set of guiding, Christian principles.
Moreover, those who work in family ministry understand that children and families are the most important people that we serve as pastors. As written in Proverbs 17:6:
"Children's children are a crown to the aged, and parents are the pride of their children."
Children are the next generation to bring faith to light. Family pastors understand that if we teach parents and children to look to the word of God and to walk with Christ, we will help our communities remain faithful. 
What Do Family Ministry Pastors Do?
Families are dynamic. They include children of all ages, from toddlers to teenagers. Parents can represent any range of ages, from new parents in their twenties to veteran parents in their forties and fifties. All families are unique. Some families are nuclear, whereas others are single-parent households, co-parenting with another outside their household.
A family pastor works as a connector between parents, children, and Christ. They adapt to the specific needs, challenges, and strengths of each family that they work with. They see families as disciples of God and God's word, because they know that Christ begins and ends within the family.
Family pastors meet the needs of families in a variety of ways by addressing each component of family life. This includes, but is not limited to:
Providing guidance to married couples and couples who are considering marriage. They teach about marriage and relationships through the perspectives written in scripture, so that couples may enjoy a Godly, happy marriage.
Counseling parents as they raise their children in Christian values and virtues. This often includes giving workshops and courses. Many family pastors provide personalized counseling to parents as they need.
Coordinating with youth pastors to facilitate workshops for children and teenagers.
Providing counseling for youth and young adults in the church; acting as a liaison between the church, the Bible, young people, and their parents.
Facilitating conversations between parents and children so that parents may strengthen their relationships with their children.
Visiting families in their homes. Family pastors understand that teaching children to live in alliance with Jesus means teaching families to follow the word of God in their homes. That means that you will be bringing the church into the home and bringing the home to the church.
Beyond working specifically with children and their parents, the work of a family pastor extends to the community. Family pastors work with the lead pastor and with other Christian leaders in the church to create a "family of God"—a place where families are invited to find unity in their shared love for Christ.
Getting Involved in Family Ministry - How to Become a Family Pastor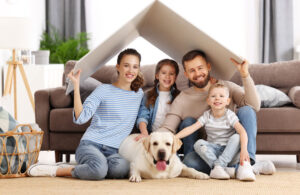 Family ministry is about working with parents, kids, and communities. It requires engagement. It requires leadership. It requires building trust by being trustworthy.
Family pastors build long-term relationships; as you work with parents, you'll watch their children grow into young adults and perhaps even parents themselves. You'll build lasting, sustainable relationships with families so that the whole community can have a lasting relationship with Christ.
Becoming a family pastor requires discipline and commitment.
Read on to find out how you can start the process.
Step 1. Earn a Degree in Marriage and Family Ministry or a Related Field
Unlike some other specialty ministry jobs, you have the option of earning a degree specifically in Marriage and Family Ministry. This degree will prepare you for the demands of building relationships with couples, parents, children, and families and providing guidance through a Christian perspective.
A degree in Marriage and Family Ministry or in Youth and Family Ministries will of course include extensive study of Scripture and theology. You will learn how to read the Bible closely, and you will do so through the perspective of helping families.
But within your BS in Marriage and Family Ministry degree, you will also take courses that will prepare you to give counseling and guidance to parents, children, and families. You will learn about the church's role in families. You will also learn how the principles of Christianity can be used as guiding virtues in the home.
Here are some courses that you may take as part of your BS in Marriage and Family Ministry or in Youth and Family Ministries:
A BS in Family Ministry or a related field will also most likely include a practicum or field experience. During your field experience, you will shadow a family pastor and earn hands-on experience while completing a final project or senior-level thesis.
Earning a degree specifically in family and youth ministries will best equip you to work as a family pastor. But you don't have to limit yourself. You can earn a degree in other kinds of ministry and still gain experience family ministry.
Here are some other degrees that you can earn in your journey to becoming a family pastor:
Step 2. Look for Ministry Jobs and Gain Experience Working with Families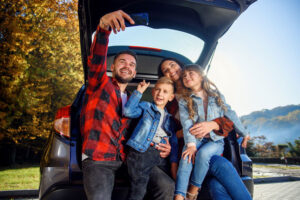 After earning a degree in ministry, you will be qualified for the wide range of jobs that involve working in family and youth ministries. If you search "Family Pastor" jobs on Indeed, you'll find hundreds of openings in both youth and young adult ministry as well as general family ministry.
Many of the jobs available in Family and Youth Ministry are in a variety of settings. Here are just a few examples:
Becoming qualified as a family pastor will make you adaptable. You'll open up many possibilities for serving children and families. You can teach in a school, organize a youth program through the church, or act primarily as a counselor for married couples.
Some of the duties specific to these jobs include, but are not limited to:
Of course, these duties and responsibilities will vary depending on your setting. But ultimately, your job will be to facilitate families' relationships with one another and with the Bible—and to guide them as they become disciples of Christ for one another and in their communities. 
Step 3. Earn a Master of Divinity (MDiv) or Similar Christian Master's and Build on Your Experience of Service to Families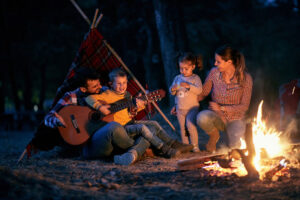 Working in family ministry is a responsibility that warrants expertise. Parents will be relying on you to guide them through a Christian perspective as they raise their children. Children will look to you as a role model for living a Christlike existence. Your fellow church members, pastors, and community members will expect you to uphold the mission and vision of the church.
Because you work with people who are relying on you, continuing your education will only make you more confident and qualified. 
Earning a Master of Divinity (MDiv) will give you more extensive knowledge of the Bible. You will earn more context for reading the Bible as you undertake Hermeneutics and introductory classes in Greek and Latin. Earning extensive knowledge of the Bible will only further assist you as you teach families and children to come to their own biblical understandings. It will also make you a more credible, trustworthy resource for families.
While earning your MDiv, you will also learn more about ministry as a practice. You can take courses about trauma counseling, human development, and pastoral care in human crisis. You can refine your pastoral practices and ministry skills. You can combine your experience with your advanced coursework to become a more supportive, collaborative family pastor who has an even greater impact on your community.
Not to mention, earning an MDiv will open you up for more jobs. Many positions in youth and family ministries now require that you earn an MDiv. As an influential disciple within the church, earning an advanced degree will better prepare you to serve your fellow Christians.
Salary Expectations for Pastors in Family Ministry
The Bureau of Labor Statistics doesn't currently provide data on specific kinds of ministry like family and youth ministry. However, according to their 2020 data, members of the clergy earn $56,560 per year on average.
Keep in mind that wages do vary extensively across locations, settings, and the size of the church that you work in.
Members of the clergy working in hospitals, for instance, made an average of $57,580, slightly more than those who worked in religious organizations, who earned just over $54,000 on average annually. Those who worked in schools also earned slightly higher than those who worked in churches with a mean annual wage of $55,680.
As a youth and family pastor, you may be qualified to serve in these different settings and roles, particularly as you gain experience working in intergenerational ministries and with the various stages of family life.
As a pastor, you are most likely not in it for the pay. But do keep in mind that earning more experience and education, like your MDiv will not only make you more qualified and confident at your job—it will also help you land a job in an area that has a high demand for pastors. And you want to serve those who want to be served by you.
Navigating family life today is increasingly complex and demanding. Families everywhere are looking for guidance that is rooted in Christianity. Serve Christ and serve the world by starting your career in family ministry today.
2020 US Bureau of Labor Statistics salary figures and job market trends for Religious Workers, Church Directors, and Clergy based on state data, not school-specific information. Conditions in your area may vary. Data accessed February 2022.