About ChristianMinistryEDU.org
Finding paths to the ministry through education and enlightenment.
Being called into the service of the Lord is a timeless expression of faith and dedication. All the choices and options that you have for following that calling in the modern world, though, can be a bit overwhelming.
<!- mfunc feat_school ->
Featured Programs:
Sponsored School(s)
<!- /mfunc feat_school ->
ChristianMinistryEDU.org is here to help students of faith just like you. Our mission is to make it easier to pursue your passion and joy for a career in the ministry by laying out all your degree options clearly. We aim to help you find a school that fits perfectly with your spiritual calling.
The very roots of the modern college education run through institutions that were founded for the purpose of educating students for the priesthood.
For hundreds of years, a university education was synonymous with a study of Canon Law and Christian philosophy, with liberal arts courses in rhetoric, reasoning, and Latin to prepare preachers for their duties. In those days, all universities were Christian schools.
Picking a degree in Christian ministry today has become a lot more complicated. Pastors and ministers need an even more intensive education, exploring comparative religion in theological studies, Biblical hermeneutics, and even psychology and counseling alongside those traditional liberal studies. Today's pastors have to be ready to begin ministering to small parishes in quiet country towns, to spread the Word through overseas missions, or to work as a team in vast megachurches with thousands of congregants in services broadcast live over the internet.
You get the knowledge and skills you need to step confidently into those roles only through the right degrees from the right universities. And those are exactly the programs ChristianMinistryEDU.org is here to help you find.
Who We Are
ChristianMinistryEDU.org is produced by a small, unaffiliated web publishing group that serves as a truly independent voice for Christian education. We receive funding through a small number of carefully selected schools who advertise with us, and we keep our advertising restricted to schools that we believe reflect the true spirit and light in Christian ministry.
Like any good congregation, our contributors come together from a wide variety of experiences and perspectives. Those diverse backgrounds offer a stronger base for offering you clear, comprehensive, and uncompromising knowledge to prepare you for Christian ministry in the modern world.

We're Here To Provide Information But Encourage You To Conduct Your Own Research
We believe everyone should be able to make educational decisions with confidence. It's important to note that our site does not feature every university or educational option available on the market. We encourage you to perform your own independent research before making any education decisions.

This website is owned and operated by Wiley. Many of the education programs included are from our Wiley University Services partners and schools that compensate us as a paid advertiser. This may influence which educational offerings we write about and where and how they appear on a page. Our content is free and originates from many different education content writers; our views and opinions are our own and for information purposes only.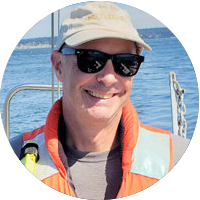 Scott Wilson earned a bachelor of arts in English from the University of Washington in 1999 and promptly put it to good use building a healthy career in information technology as a system administrator, IT manager, and technology consultant. Returning to his liberal arts roots, he currently works as a freelance writer and splits his time between living on a sailboat cruising the Salish Sea and jetting off to warm and exotic destinations overseas.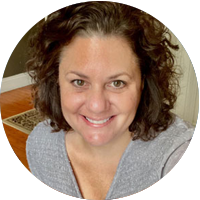 Rebecca is an experienced writer and editor with a BA in Journalism and Communications. After spending the first few years of her career working in technology transfer in higher education, she shifted her focus to freelance writing and editing. For more than twenty years, Rebecca has built her freelancing career on ghost writing several books on technology in education, editing for a national book publishing company, and writing for high-profile websites and blogs in education and healthcare.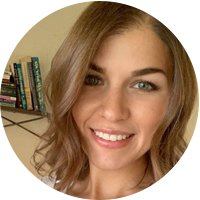 Catherine Dorian lived and taught in rural Montana for four years, where she embraced writing as a means of finding connection in an isolated setting. A native of Massachusetts and the Adirondacks, Catherine then returned to the northeast, where she taught briefly at a public school in Vermont before accepting a part-time faculty position at Notre Dame Academy, a private college preparatory school for girls. Catherine has published several academic articles about English education and presented at state and national conferences, and she is a degree candidate in the ALM program in Creative Writing and Literature at Harvard University. When she isn't teaching, Catherine helps companies and organization tell their stories and attract their audience. Find her at catherinedorian.com.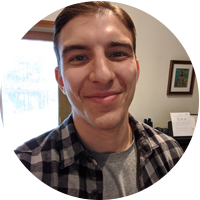 A freelance writer with over four years of experience, Alex ensures each piece is informative and actionable. After working in digital marketing for five years, he pivoted to a career in plumbing and gasfitting. He is currently pursuing his journeyman's license in Massachusetts and New Hampshire.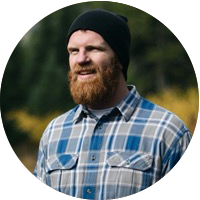 Doctoral Candidate Educational Leadership
Brian Miller is an elementary principal with 13+ years of education experience in the private, public, and international school settings. He has taught 7-12 English for 10+ years throughout the world, has presented at teacher conferences throughout the world, and maintains a blog (millerbrian.com) which can be accessed throughout the world. He is currently pursuing his doctorate in Educational Leadership through the University of Montana.