<!- mfunc search_box_body_empty -><!- /mfunc search_box_body_empty ->
At a time when earning a college degree is more necessary than ever, families across America can't help but tune in to the news about rising tuition costs. According to data from the National Center for Education Statistics (NCES), the average cost of college tuition and fees have increased by 1,200 percent since the grandparents of many of today's college hopefuls went off to college in the early 1980's.
That's not a typo. During the same 40-year period, the Consumer Price Index, a standard measure of inflation, also went up by a lot—but still only 230 percent.
A college education can be the key to better career opportunities, better lives, and a country with more informed and engaged citizens.
But the big costs that have become tied to that ideal have turned it into a debt trap for many graduates. NCES pegs the average cumulative student loan debt among 4-year public college graduates at $26,100 as of 2018. Almost 70 percent of undergraduates had to take on federal loans to pay for school. And although NCES doesn't track how long it takes to pay down all that debt, a 2019 study by New York Life found the average was almost 19 years.
That's a long time to be saddled with owing a lot of money—time during which people would prefer to be starting families, buying homes, and exploring careers.
But as has happened in all kinds of secular crises throughout history, it turns out that faith may have the answer to these troubles.
When Colleges With a Reputation for the Highest Cost Turn Out To Offer the Most Affordable Degrees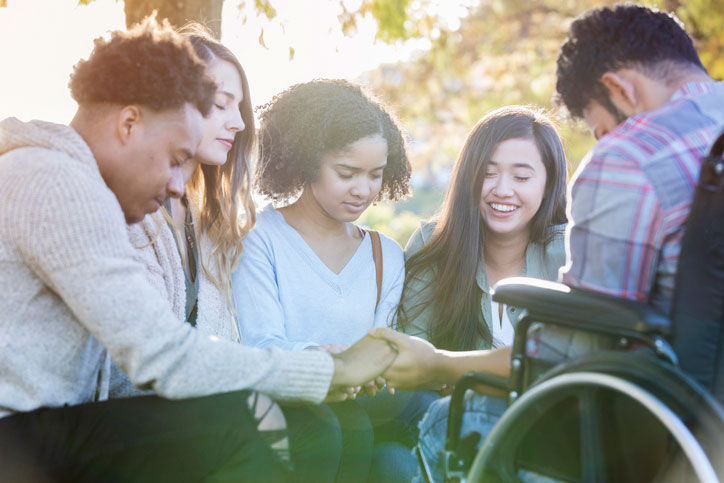 An increasing number of Christian colleges are placing affordability alongside faith and learning as part of their primary mission.
U.S. News spotted the trend as far back as 2017. Their annual college surveys noted that the top five gainers in initial freshmen enrollment were all faith-based institutions. Four of the five had more than tripled the size of their incoming class since 2001. One, Liberty University, took a $10 million grant and plowed it back into campus growth. Others have expanded the number of secular degree programs they offer in order to appeal to more students and attract broader interest alongside their staple Christian degrees.
Those schools aren't alone; the Council for Christian Colleges and Universities reported an 18 percent increase in program offerings among their more than 150 member schools over the same period.
Looking into the surge, U.S. News found something unexpected: the average costs for those schools were also around 20 percent lower than those posted by other private universities. A combination of excellence in education together with an institutional mission to provide for those in need proved to be an unbeatable combination for many students looking for top value.
Why Christian Colleges Keep Their Costs as Fair as Possible
You need only turn to 1 Corinthians 13 for your answer.
Most Christians, and indeed people of all faiths, are familiar with 1 Corinthians 13:11, Paul the Apostle's famous passage describing the process of growth and maturity the Church must follow to reach the fullness of Christ:
Fewer reflect on the larger message of 1 Corinthians 13, the point that Paul was trying to make in the face of a Church that was fracturing into mystical and fatuous practices of worship. That larger point was the supremacy of charity in Christ.
Modern translations of 1 Corinthians 13 substitute love for charity, but the original Greek in the passage was the term agape, which is a kind of combination of the two: an eternal love that gives freely to others, without expectations of repayment. It speaks to the motive as well as the act of charity… selflessness in service to others, as Christ himself served us.
The Word Is Out: Christian Colleges Deliver an Excellent Education at Reasonable Prices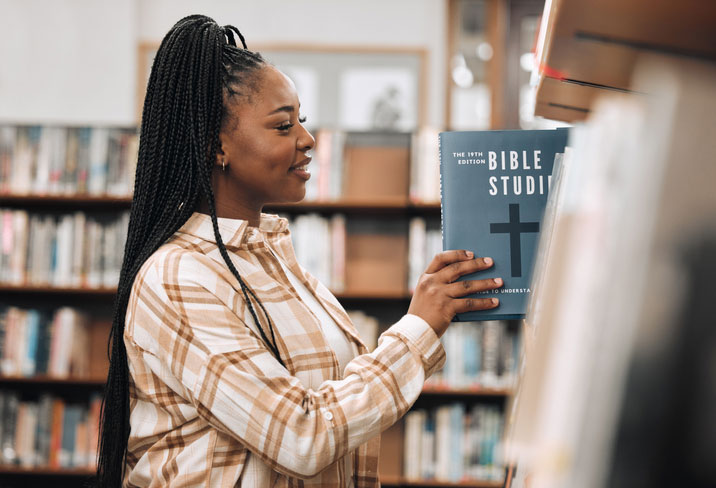 There are many excellent reasons apart from price that people choose to attend Christian universities. The close-knit communities, the grounding in faith, a sense of purpose, and strong academic traditions make them attractive to both students and to future employers weighing degree quality.
Cost hasn't usually been seen as one of their advantages. But that is quickly changing. And more and more students are discovering what a great value they offer.
It's more than just Christian charity at work. Business savvy and an understanding of what students are looking for are also fueling increases in enrollment at some Christian colleges.
Faith and Innovation Offer Opportunity To Disadvantaged Students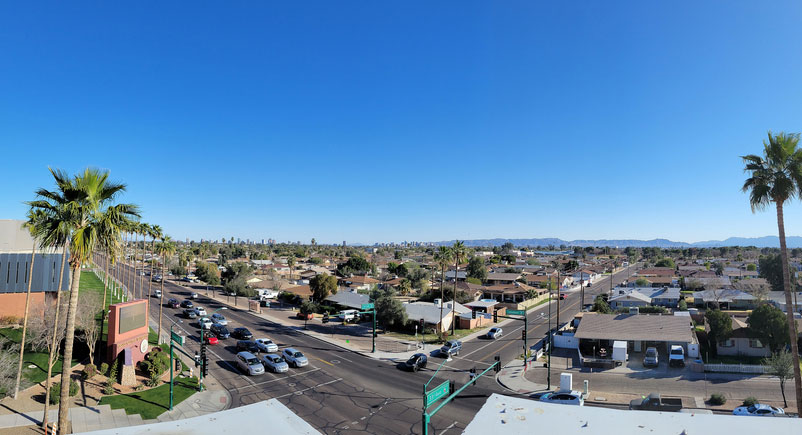 As public university tuition skyrockets, many students are finding new reasons to consider a Christian college education. After all, if you have to pay high tuition rates anyway, why not get the high value that private Christian schools have to offer?
And viewed from within the realm of elite private university education, Christian colleges are often a bargain.
According to National Center for Education Statistics (NCES) data, enrollment at religiously-affiliated universities has remained more or less flat since 2010. But public schools, over the same period, have actually lost students.
A stand-out even among other Christian schools in recent years has been Arizona's Grand Canyon University. The school is going through a major boom in student enrollment… and affordability has a lot to do with it.
If Grand Canyon University is a name that sounds familiar, that's because you've probably already seen their programs on this very website. As you would expect, they make our list of most affordable Christian undergraduate degrees. But you'll also find them on our list of the 50 Top Recommendations for the Best Online and Campus-Based Master of Divinity (MDiv) Programs in the United States—proof that excellence and affordability can go hand-in-hand at Christian schools.
With students already enjoying all the typical advantages of attending a private Christian university, GCU has doubled-down on making affordability part of the core mission. The school is committed to affordable tuition by keeping costs low and taking advantage of economies of scale.
Sited in a disadvantaged neighborhood, the school kept land costs low and focused on local students, keeping staffing costs down while also offering new opportunities to a population with few choices for higher education. The school hasn't increased their tuition rates in a decade—and offers generous scholarships to many students.
The planning has paid off—not just for the school, but for students. From a headcount of around 1,000 in 2008, the school enrolled more than 25,000 in 2022, and is heading for 50,000 within the decade. That's a lot of eager students who may have otherwise not been able to afford or enjoy the fruits of a college education.
Why Christian Schools Can Afford to Be Charitable When it Comes to Tuition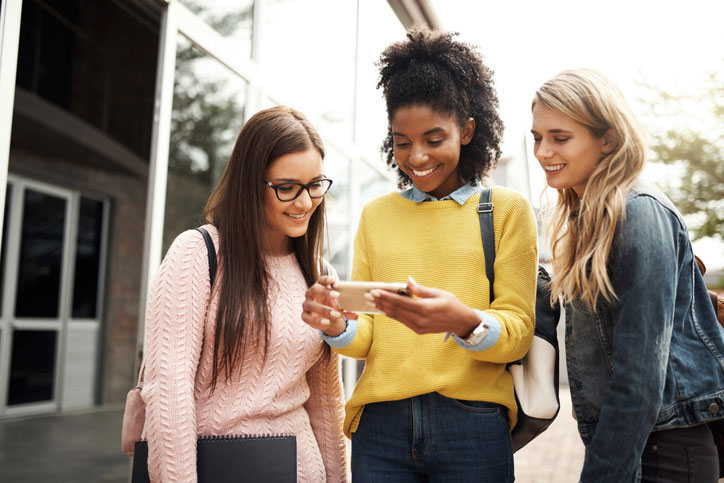 Christian colleges are among the schools best poised to meet the college affordability crisis head-on. They subscribe not only to a general benevolence toward acts of altruism as contributing to the general good: they take them as a matter of faith and duty. And that makes administrators and trustees willing to go much further than the average public university board or state legislature.
Christian universities have another ace up their sleeve when it comes to offering an affordable education. That's because the rising tuition rates that make all the headlines are largely those of public institutions, not private schools.
Once the great model of affordable American higher education, skyrocketing demand and government funding cuts put state colleges and universities in a bind. The Great Recession hit public education hard. As unemployment doubled, creating fresh demand for degrees from people looking to re-skill, state revenues plummeted and budgets were chopped.
Private universities, on the other hand, have always had to balance their books. But while public schools in 2020 counted about 43 percent of revenues from government funds, private nonprofits only receive about 14 percent from the government. And most of that is research grants and contracts rather than appropriations. Without reliance on public funding, there's no corresponding pressure in the private sector to raise rates when it evaporated.
As the subsidies have faded for public schools, the playing field has become more level.
Increased demand, however, does provide private schools a market-driven incentive to raise their rates. So among most private universities, the more people need college degrees, the more the rates go up.
But at Christian colleges in particular, the mission of the ministry encourages outreach to as many students as possible. While they could raise rates, they're not in it for the money. Instead, using resources to reach as many students as possible means keeping costs as low as possible.
That's good news for students in general, but great for those who are seeking a career in the ministry. Since Christian schools are really the only option for such degrees, it's a boon that they offer a fulfilling experience… while being able to do so at a lower cost than other universities.