<!- mfunc search_box_body_empty -><!- /mfunc search_box_body_empty ->
The spiritual pull is often the primary motivator for most who aspire to enter Christian Ministry. From answering God's call, educating and guiding church members across spiritual growth contexts, and spreading God's Word, pastors, ministers, and other church leaders carry awesome responsibilities. As ministers step into different roles to meet these needs, they confront major challenges along the way, but all for some of the greatest rewards a calling or career has to offer.
Transitioning from School to Work
Like so many other roles both in and out of the church, jumping from graduation into a career can be challenging and complicated on a number of levels. When it comes to becoming a pastor or Christian minister, it's important to realize that this transition from academic training to full-blown church leadership will not necessarily happen overnight in most cases. While getting an undergraduate degree will be helpful on the job hunt, and earning a master's degree in ministry will help tremendously in securing a more advanced position, most churches will typically want a leader with extensive experience for certain leadership roles within their congregations. It's important to understand this professional reality when considering how long it may take to become an ordained minister in some of the more leading positions.
At the same time, gaining this kind of experience can be viewed as a challenge, ministers can instead look at this prospect as the opportunity to learn more from professionals in the field. These experiences can influence and inform how prospective ministers, pastors, and church leaders engage with church members directly, plan church functions, coordinate community outreach programs, strategize ways to grow a congregation, and for those in teaching roles, compose sermons or teaching materials.
<!- mfunc feat_school ->
Explore a Christian Ministry Degree – Request More Info Today!
Another angle to consider are the more entry-level church staff positions such as associate or assistant pastorships, or areas of ministry less dependent on experience and more skills oriented like some worship or youth pastor positions.
Integrating New Technology with Church Practice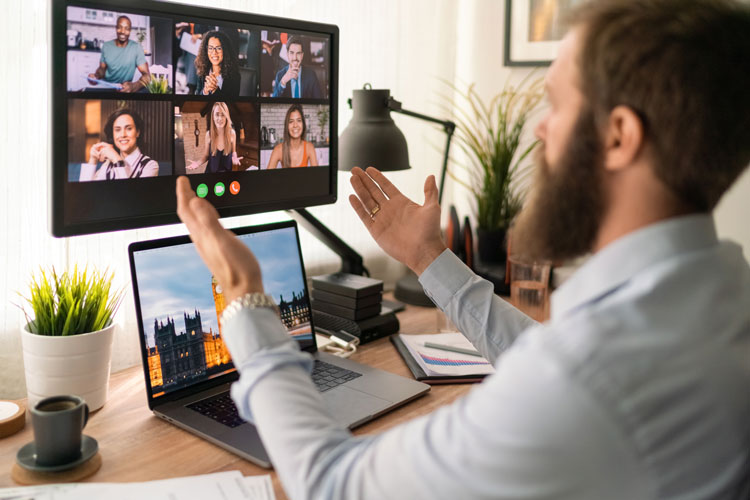 Music, theology, and communication styles have traditionally had a binding and unifying effect among church members and introduce a level of familiarity and purpose throughout the worship experience. Still, as different forms of technology continue to advance and become almost universal, ministers must find new ways to integrate these advancements into church service and practice.
With the Covid-19 pandemic, many church leaders have had to confront the very real challenge of integrating new technological resources into church services, functions, practices, and worship. Even though Covid-19 forced these technological challenges for ministers and their congregations across the world to the forefront, it also provided church leaders with the opportunity to start connecting with members through fully digital services, additional teaching and Bible study resources, and virtual participation in common practices like communion and even confession.
Vincent Evener in an article in the scholarly journal Dialog: A Journal of Theology wrote that technology used for ministerial purposes can offer a "clarity of doctrine and spiritual courage to fulfill the church's twofold mission to sustain and grow the body of Christ; both these tasks require courage to approach and speak from the Gospel in ever-new contexts and ages." The advent of new social media technologies and other means of having the ability to constantly communicate with each other has coincided with worldwide disconnections in the same breath as creating new connections.
Churches across denominations have responded to this problem of physical disconnection differently, but practically every congregation has had to negotiate how to use new technology to maintain their church and help it to grow. These difficult times have necessitated creative and critical problem-solving approaches from ministers to engage with church members on individual and group levels. 
Separately, some churches have begun to identify the use of data analytics as a means to engage more ardently with church family and potential participants and believers. In another academic article in Dialog titled "Big Data and the 21st Century Church," Michael D Gutzier found that data collection and analysis practices can help a church accomplish its goals in a variety of areas. By "producing targeted messaging, evaluating the movement of individual member faith practices, and creating a model for helping members growing a deep sense of connection and commitment to congregational life," churches can better spiritually connect with prospective church members.
Fortunately, social media, video and audio streaming services, data retrieval and analysis, and online church portals have been able to play a vital role in keeping church communities together. Technological innovations and their use in church practice has more so than not, been a rewarding process for ministers in an otherwise difficult, disconnecting period.
Inviting People with Diverse Talents to Help with Ministry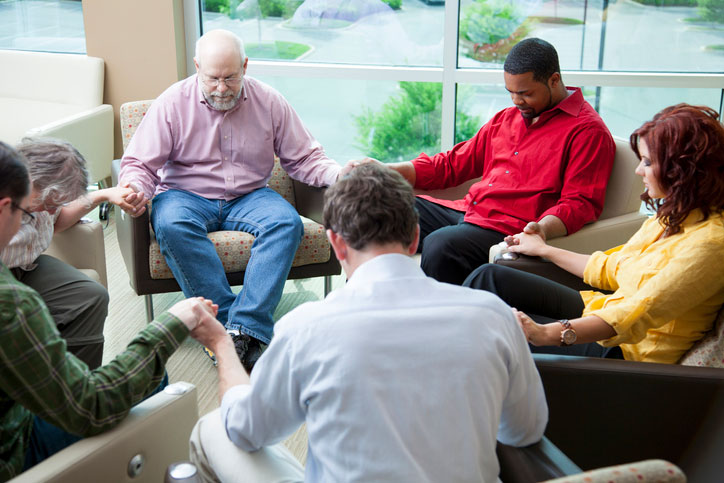 By identifying church members who have unique and valuable talents and inviting them to thrive in positions that help the church accomplish its goals, pastors and church leaders will be able to build a congregation that truly embodies the purpose and benefit of Christian Ministry.
One of the hallmark functions of a church leader or minister is the ability to delegate tasks to staff or volunteers. For example, a church may have an objective set to increase church attendance over the course of a year. To help accomplish this goal, a minister would be wise to invite members with experience and talents in marketing or social media management. In this capacity, the member could offer consultation services on how to build a compelling digital outreach campaign or be trusted to take the reins directly. 
As another example, a church member who carries talent and training in event coordination could help create more faith-immersive, engaging functions that help the congregation grow as well as help individuals to deepen and strengthen their personal faith. As a result of both of these hypotheticals, the pastor could then focus more on other church goals. By knowing that the members or volunteers with talents in these areas either provide helpful input or engage directly with the church-outlined initiatives, church leaders rest assured that their congregations are able to grow more deeply in their own gifts, their connection to the church, and their relationship with God.
Motivating Volunteers
Because financial burdens affect practically every church in unique ways, most ministers and pastors must rely on volunteers to help accomplish the church's goals and objectives in keeping within budget constraints. From helping to build or maintain parts of the church to organizing service opportunities out in the community, volunteers often work without any kind of tangible compensation to secure a congregation's spiritual health and growth.
In an article he penned for The Gospel Coalition, Hershael York, dean of the school of theology at The Southern Baptist Theological Seminary, offered that inspiring groups of volunteers continuously can be one of the greatest challenges that ministers face. He recognized that at the same time that business leaders can use a paycheck as a motivating factor for employees, volunteer "workers in the church, however, do not need the job they perform in order to put food on the table and may even have easier lives without it." 
This is an interesting and necessary challenge that practically all ministerial leaders must confront. It's no secret that it's often difficult to motivate people to perform service-based or infrastructural work with no clear, tangible reward. While some volunteers will have no problem accepting the spiritual fulfillment that comes with volunteering, others will need a different kind of motivation to continue offering their time and talents. And this is where the minister can step in effectively. 
Why Should I Get a Degree in Ministry?
One of the most rewarding practices for those in ministry is to reach others with the life-changing message of the Gospel and connect others to God's love for them as an individual. Different churches and leaders apply different approaches to serving, reaching, and discipling new and returning members. As ministerial leaders integrate more people into their church home, they experience a unique community- and relationship-building reward that will ultimately motivate others to follow suit. 
Probably the most efficient and equipping way to ensure that you can adopt effective leadership strategies that galvanize church members to impact and action is by getting a degree in ministry. Learning from spiritual leaders with extensive experience in ministry, you will be able to study first-hand what kinds of practices you can apply to your own leadership style. You can grow from the start learning from others' triumphs and trials and adjust best Biblical practices to avoid pitfalls and pursue greater purpose within what those in Christian ministry often refer to as "kingdom building." These successful and influential means of serving others for good can be learned and applied in a number of ways. Learn more about how getting a degree in ministry today will give you the opportunity to hone your skills to lead your future congregation, community, and church family.